RFS boss hits back at 'offensive' domestic violence slur against firefighters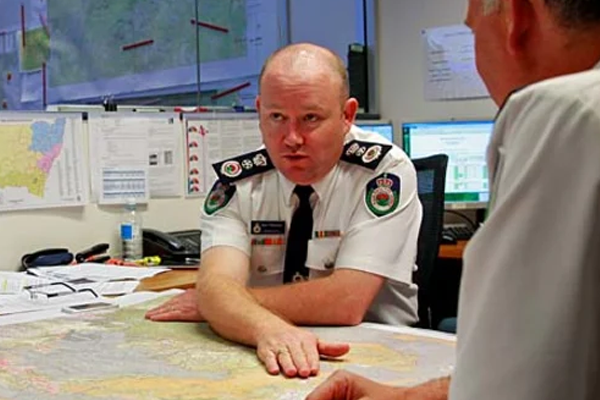 RFS Commissioner Shane Fitzsimmons has hit back at an activist who suggested firefighters will return from the frontline and abuse their partners.
Sherele Moody, an anti-domestic violence campaigner, was invited to speak at a Greens Party media conference and caused outrage with her comments.
"Women become extremely unsafe, when generally the men return home from the fires and subject them to domestic violence," she claimed.
Speaking with Steve Price, Mr Fitzsimmons defended the integrity of the men in his fire service.
"It's offensive Steve, to have such a broad brush approach to what's going on."
He's read the research Ms Moody referred to, and says the RFS use that same data to understand how fire disaster increases relationship stresses for those affected.
"People end up in despair. Whether they become homeless, whether they're financially pressured, whether it's alcoholism – it seems to amplify those things that contribute to domestic violence routinely."
Mr Fitzsimmons says there's actually a far more positive story everyone has missed – in the wake of catastrophic bushfires, there's a baby boom!
"I can't tell you how many [firefighters] seem to have a new addition to the family, with the arrival of a little one some nine months after some of the biggest disasters we face."
Click PLAY below to hear the full interview
Image: SMH/Edwina Pickles