'Remember where you heard him first', Australia's next golfing superstar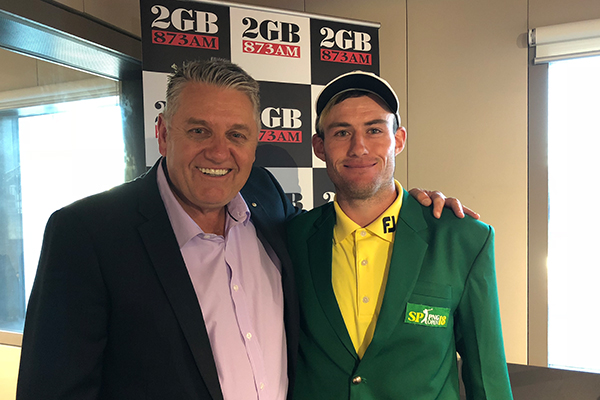 Daniel Gale… remember the name and "remember where you heard him first".
The 21-year-old has taken the first steps in his quest to become "one of the best players in the world", winning his maiden PGA Tour of Australasia title.
The Sydneysider stormed home to win the PNG Open by nine shots, finishing at an incredible 23 under par.
Gale earns full tour status which includes entry into the Australian Open and the Australian PGA Championship.
He tells Ray Hadley he's over the moon but admits his sights are already on the global stage.
"My goal is obviously to be on the US Tour one day and be one of the best players in the world.
"I'm actually heading to America next week to try and qualify for the US Open."
Ray knows Daniel through the Castle Hill Country Club, where they're both members, and reckons he's got what it takes to make it.
"I get there in the afternoon, he's on the putting green. When I leave about four and a half hours later, he's in the bunker.
"How many hours a day do you practice?"
"When I'm back home… I'd definitely practice about eight hours a day at least. Some days more, it could be 10 hours."
Click PLAY below to hear the full interview with this remarkable young Aussie golfer