Red tape is suffocating our country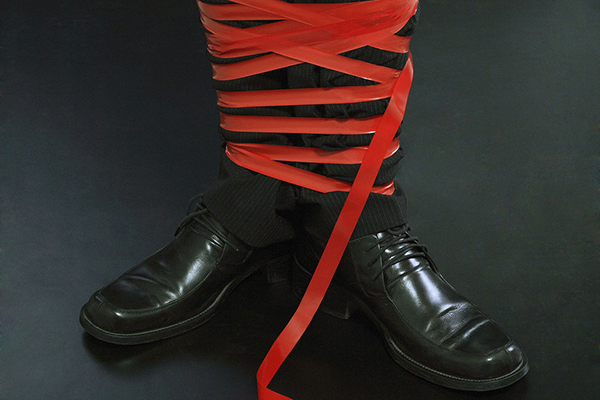 A report claims government red tape is destroying the Australian economy and costing everyday Australians tens of thousands of dollars.
Alan Jones reveals environmental legislation has increased 80 fold since the McMahon Government created the first Department of Environment in 1971.
There were 57 pages of legislation then… last year the government produced 4,669 pages of environmental legislation.
Gideon Rozner from the Institute of Public Affairs claims this bureaucracy is costing the country 176 billion per annum, shrinking our economy by 11% and leaving the average household around $20,000 worse off per year.
"Red tape is more than just a nuisance, it's more than just soemthing politicians say around election time.
"Red tape is the businesses that never get started in this country. Red tape is the people that never get employed, particularly young people.
"Red tape is the hours that small businesses spend on pointless forms when they could be serving their customers or spending time with their family.
"As you said, red tape is the environmental legislation which means the projects that could employ thousands of Australians never get off the ground because they are burdened with paperwork from the government and it's not worth it."
Click PLAY below for the full interview