Ray offers Karl Stefanovic some hilarious fashion advice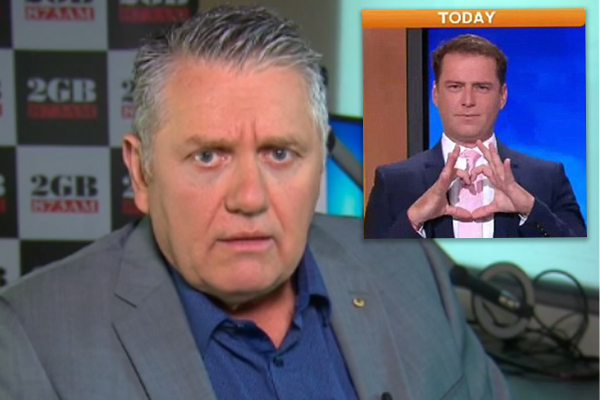 Ray Hadley and Karl Stefanovic have had a close relationship for some time, but it's gone to a new level.
Ray is handing the Today host some unsolicited fashion advice and it all started when the topic of hipster sandals came up.
80-year-old Felicity called in to defend Birkenstocks, following Ray's chat with NewsCorp journalist Miranda Devine.
Miranda mentioned the footwear was worn by a group of north shore Liberals who gathered at a "socialist movie night".
Felicity is staunchly defending the shoes, telling Ray they're good for a bad back.
It appears Karl Stefanovic is also a fan of the shoes and Ray isn't having it.
"Karl, I know you listen sometimes.
"If you want to reinvent yourself, come and see me, son.
"A pair of dress shoes, a pair of stubbies, a pair of thongs, everyone will think you're normal!"
Click PLAY below to hear Ray's hilarious fashion advice