Ray Hadley's 'quite remarkable' throwback to the 90s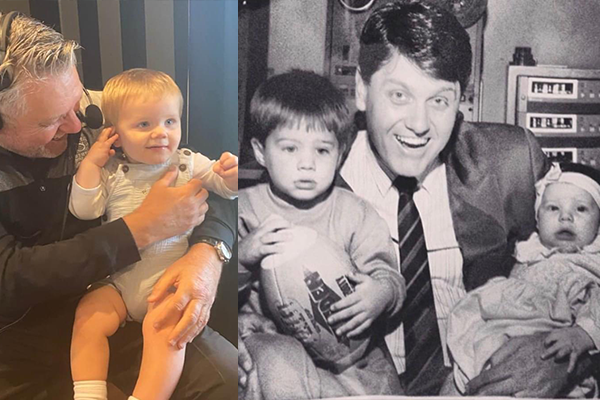 Ray Hadley had a very special little guest with him in his studio today.
Baby Noah had a cuddle with grandpa Ray this morning, and it reminded Ray of another photo taken nearly 30 years ago.
Ray shared the uncannily similar photo of Noah's dad Daniel and little sister Laura sitting on their dad's lap.
"There's a few more grey hairs in 2020 than there were in 1992, I can assure you.
"But the resemblance between dad and boy is quite remarkable."