Ray Hadley shares the key to his success as he celebrates phenomenal milestone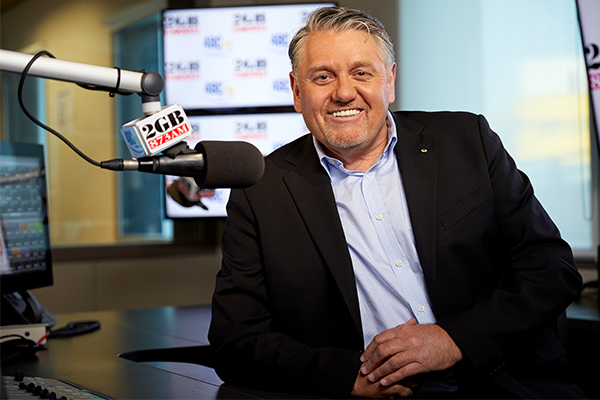 Ray Hadley is celebrating a very special milestone today, his 4000th show at 2GB.
After leaving then-rivals 2UE in late 2001, he began broadcasting The Ray Hadley Morning Show in April 2002.
17 years later, he's still behind the microphone between 9am and 12pm every weekday – and that doesn't include his time with the Continuous Call Team.
"They tell me that's 12,000 hours we've spent together in a bit over 17 years.
"You poor buggers," laughs Ray.
He used the milestone to thank all the staff who have worked for him across the years and to replay some of his favourite highlights.
Click PLAY below to hear Ray announce the milestone
Ray thanked his loyal listeners for sticking by him through thick and thin and explained why the show has been so important to him.
"At various crises in my life, what I've done is I've kept going, I've come onto the radio and spoken to my audience and had some fun with you.
"In some way it's, I guess, been a way of overcoming difficulties in my life by connecting with my audience."
And he thanked the man who gave him his start in radio, the late Gary O'Callaghan, 37 years ago.
Ray shared Gary's advice that has guided him throughout his career.
"What I've always remembered is what he told me in about 1982.
"And it's advice I give to other young people now… whatever you do, be yourself. Simply be yourself because the microphone is an article you can't hide from.
"All I can guarantee is as long as I'm here, for however long I'm here I'll try and be honest with my audience."
Click PLAY below to hear the key to Ray's success