Ray Hadley addresses son's court case and battle with PTSD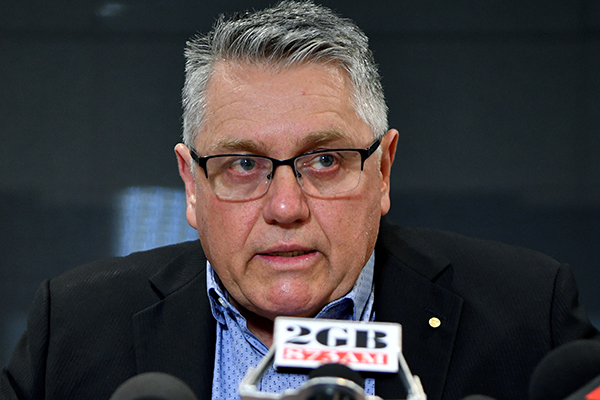 Ray Hadley has spoken in depth about his son's battle with PTSD, after having cocaine possession charges dismissed in court.
In August, Daniel Hadley was arrested in possession of 0.66 grams of cocaine, leading to national news headlines.
That same night Ray spoke with Daniel's doctor, who confirmed he had been treating him for Post Traumatic Stress Disorder, brought on by his job as a police officer.
Daniel was admitted to a facility the next day and spent five weeks under expert care.
In court yesterday, Magistrate Garry Still dismissed the charge under the Mental Health Act.
Ray Hadley has now spoken in depth about his son's mental health battles and about the case.
"His life spiralled out of control and he started to abuse both alcohol and cocaine," says Ray.
"His family; that's his sisters, myself, his mum and people surrounding him, have worked intensely with him since then to get him through this problem.
"We've got a long way to go."
Ray also addressed those who claim Daniel has received preferential treatment because of his father.
"He knows that his name is Hadley, he knows that going with that name is some privilege but there's also some downside.
"Yesterday is not the end of the journey, it's the start of the journey."
Click PLAY below to hear Ray's comments in full
Ray has vowed to fight on behalf of our emergency services and defence personnel suffering from PTSD.
"Sufferers with PTSD now have a willing advocate in me.
"My son is getting help thousands of others are not getting and they'll be the focus of my attention."