Multiple arrests after protesters storm defence weapons expo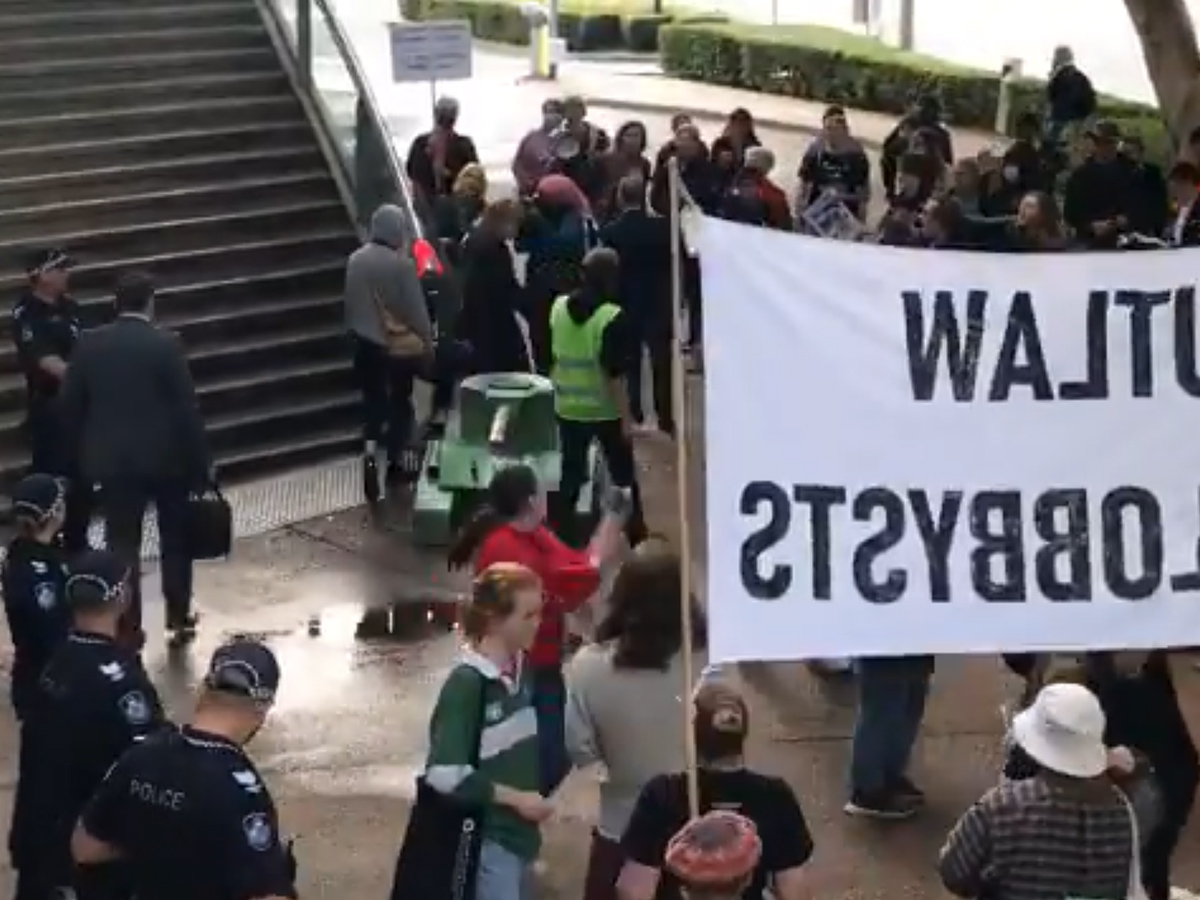 Police have made more arrests after protesters stormed the Land Forces Defence Equipment Expo at the Brisbane Convention and Exhibition Centre.
Nine News reporter Rebeka Powell told Scott Emerson roughly 25 of the protesters gained access to the expo today.
"[They] had climbed a military tank on display, one protester bike locked himself to it, and other activists glued their hands to the ground."
JUST IN: Wild scenes are unfolding in the Brisbane Convention Centre this afternoon, as anti-war protesters storm the Land Forces Expo.@RebekaPowell was at the scene. #9News

LATEST: https://t.co/qzasPj6ZBA pic.twitter.com/KN51AuMCfm

— 9News Queensland (@9NewsQueensland) June 2, 2021
Press PLAY below to hear her cross to 4BC Drive
EARLIER
Around 60 people from Disrupt Land Forces protested the exposition yesterday, which is showcasing warfare equipment and technology.
Assistant Minister for Defence Andrew Hastie told Neil Breen while people have a right to protest, "what we saw yesterday was a disgrace".
"Service personnel in uniform, defence industry people being harassed by these people, fake blood being poured on the ground.
"It really was a disgrace.
"These ratbags showed no respect and that's why I condemn it."
Press PLAY below to hear Andrew Hastie respond to the protest in full 
Image: Bianca Stone / Twitter