Queenslanders locked out of home in hotel quarantine suspension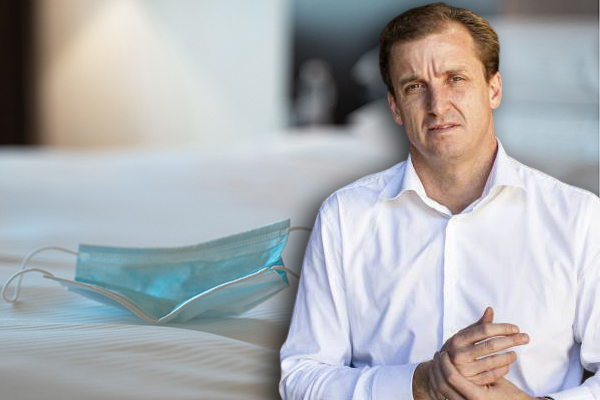 "Queensland's no longer for Queenslanders," Neil Breen has observed, following a new restriction introduced by the Premier yesterday.
Hotel quarantine was suspended for the next fortnight for anyone arriving from an interstate hotspot as accommodation overflows.
The new ruling means nobody can enter Queensland from New South Wales, the ACT and Victoria, unless they hold an exemption.
Bridget and her partner Todd were due to move from Sydney to Brisbane at the weekend, but have now been barred from entering the state.
"Our lease has been terminated where we currently are, so come this weekend, we don't really have anywhere permanent to live," she told Neil.
"All our furniture and our dog will be in Brisbane."
At the time of the announcement, workers at Queensland Health were not aware of update.
"We actually immediately called Queensland Health to ask for advice and figure out what was happening and what our options were.
"By the time we got through to someone, the person on the line actually had no idea what had happened."
Press PLAY below to hear Bridget tell her story 
Neil said he was concerned by the news as it was announced yesterday.
"Disturbingly, at the press conference, the Premier, the Health Minister Yvette D'Ath, none of them tackled the issue front-on that this was also denying the right of Queenslanders to come home.
"We've got to a situation now where, for whatever reason, the government thinks it's okay to keep Queenslanders out of Queensland.
"None of us should stand for it."
Press PLAY below to hear Neil Breen's comments 
Image: Getty