Queensland scores: Townsville to host the State of Origin opener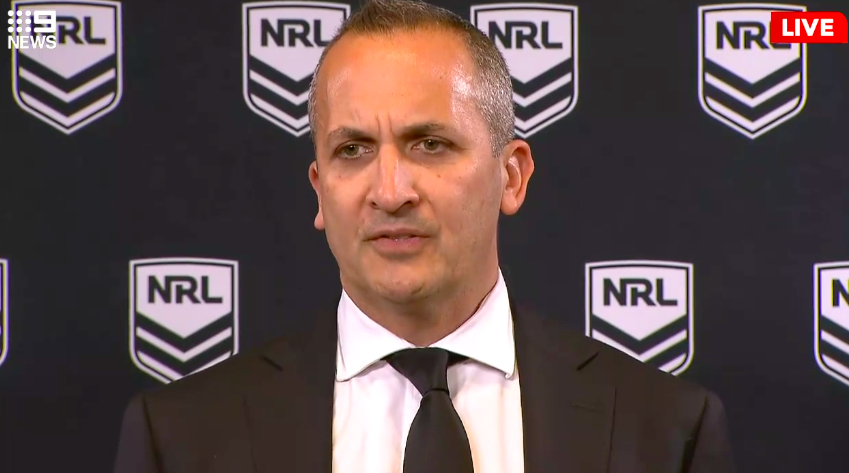 Townsville will host the first State of Origin match amid Victoria's growing COVID-19 outbreak. 
Queensland, New South Wales and the ACT made bids to host this year's opener, which was due to be played at the Melbourne Cricket Ground next week.
It's understood the Palaszczuk Government offered up to $5 million to host the game at Queensland Country Bank Stadium.
NRL CEO Andrew Abdo confirmed the news and said the stadium is a state-of-the-art venue.
He said it will be a first for some fans in North Queensland.
"This is an historic decision that was made by the commission earlier today," he said.
League legend Johnathan Thurston said the flow on effects for Townsville business will be huge.
"The news that Townsville will be hosting game one is massive," he told Scott Emerson.
"To be able to take it to a regional centre in North Queensland, they love their footy up there, they will come out from everywhere to come and watch this thing."
He said the town will be abuzz.
Press PLAY below to hear his reaction to the news
Nine commentator and Wide World of Sports host Peter Psaltis said it was amazing how it played out, and it was at the eleventh hour the Queensland Government put a bid in.
"There was a genuine bidding war between the states during the day today, but I've got to say Scott, I was just with the Queensland players as they started to find out that the game was going to be played in Townsville, and they were very excited about the prospect as you can imagine."
Press PLAY below to hear his insights
Townsville Deputy Mayor Mark Molachino said they were looking forward to the party next Wednesday night.
"Scott can I just say I am pinching myself on the hour every hour just to make sure I'm still in the land of reality, who would have thought we would see a game of Origin in Townsville?!"
He said places were filling up and they were encouraging people to get in early.
Press PLAY below to hear how Townsville's reaction
Image: Nine News