Queensland Health closes testing 'loophole', shuts down cross-border day trips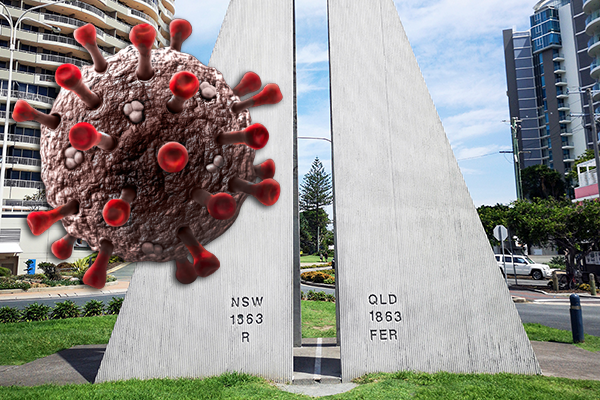 Queenslanders won't be able to enjoy interstate weekend trips when the borders reopen under an updated policy
Once 80 per cent of the state's eligible population has received two doses of a COVID-19 vaccine, the borders will be reopened to fully vaccinated people in declared hotspots.
However, arrivals must first return a negative COVID-19 PCR test in the 72 hours prior before they will be granted entry.
The policy was initially questioned for its practicality around day trips, as travellers would likely need to undergo their test in Queensland before travelling into NSW for the day.
The Palaszczuk government has updated the policy to close the 'loophole' and will now require the test to be taken and returned while in a COVID-19 hotspot.
It means day, and potentially weekend trips will be ruled out, as testing typically has a 24-hour or greater turnaround.
"This absolutely puts a fork in any ideas of being able to travel across the border for a day trip, or a short trip in and out of NSW with a test you get in Queensland before you go," Sofie Formica said.
Press PLAY below to hear the details Queensland Health has confirmed with Afternoons with Sofie Formica 
Tweed Shire Council Mayor Chris Cherry told Sofie Formica the new directive is disappointing.
"For the businesses here in the Tweed, we are so dependent on south-east Queensland and Brisbane being able to come to us.
"To have them basically not be able to come to us, it just, I feel like it's going to be the straw that breaks the camel's back.
"I know the Premier wants to protect her residents, and I certainly respect that, but we need to look at what's reasonable, and this is certainly not."
Press PLAY below to hear the Mayor's reaction in full 
Tweed Shire councillor and president of local Tweed Shire Chamber of Commerce, Warren Polglase, said it was "very devastating".
"We had expectations that once certain limits were reached, that we could be moving around quite freely," he told Scott Emerson on 4BC Drive.
He said it was "crippling" for businesses and tourism operators.
Press PLAY below to hear more of his concerns over the Christmas period
Image: Getty