Queensland firefighters bracing for dangerous conditions from the south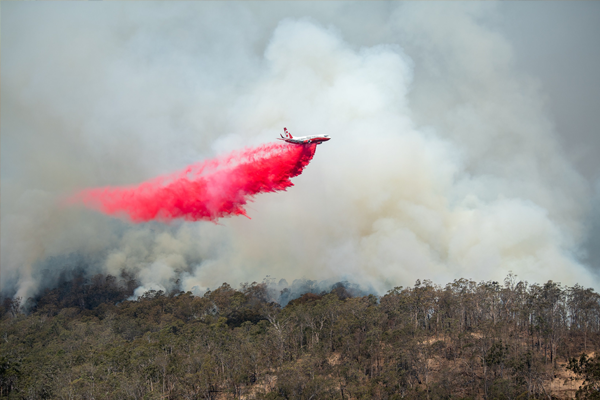 Firefighters are preparing for severe weather from NSW to travel north, increasing the threat to south-east Queensland.
A total of 82 fires are burning across the state as a state of emergency remains in place.
Temperatures are set to reach 36 degrees in the south-east today with a dramatic wind change hampering conditions on the ground.
A blaze in the Noosa North Shore is threatening properties, with residents being evacuated for the second time.
Fire crews are being challenged by the strong winds, isolated location and rough terrain.
Click PLAY below to hear the full update
QFES State Coordinator Kevin Reading tells Karl Stefanovic they have concerns about a fire in Pechey.
"Things are a little bit erratic at the moment but we're trying our best to stay on top of the situation."
Click PLAY below to hear the full interview
Mr Reading tells Ray Hadley the "severe conditions" will make the situation even worse.
"The change of wind we've been seeing work it's way up the coast overnight, that's starting to impact us here in Queensland and it'll continue to move up the coast throughout the day."
Firefighters are focusing on blazes at Kilkivan, near Gympie, and a blaze which is threatening the five star Spicer's Peak Lodge in the Scenic Rim.
Another fire at Cobraball, west of Yeppoon in central Queensland, has not improved overnight.
Mr Reading says the firefighting effort has been "constant", with crews and aircraft to continue battling the fire throughout the day.
Click PLAY below to hear the full interview
Image: RFS