QLD minister 'absolutely gutted' over missing out on NRL grand final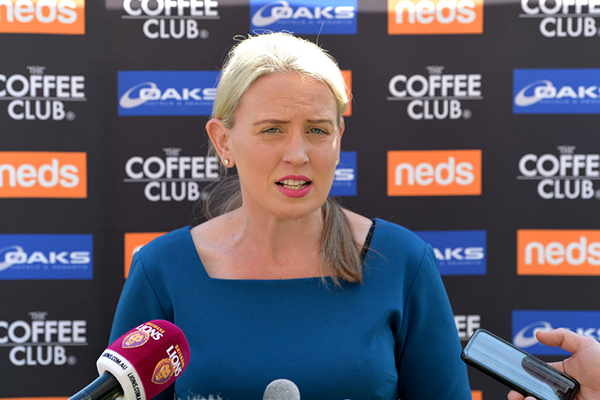 The Queensland Tourism Minister has been left "absolutely gutted" after NSW successfully secured the NRL grand final for decades to come.
A deal has been struck between the NRL and the NSW government to hold the grand final at the Sydney Cricket Ground in 2020 and 2021.
Due to the rebuilding of the ANZ Stadium and Allianz Stadium, an opportunity had existed for Queensland's Suncorp Stadium to host the grand final.
But the NRL has announced all grand finals will be played in Sydney until at least 2046.
Queensland Tourism Minister Kate Jones tells Luke Grant she thinks Suncorp Stadium is the best rugby league stadium in the world.
"This was a once in a generation chance to bring a grand final to that magnificent stadium.
"Why couldn't we, for just one year, have this once in a generation NRL grand final outside of NSW?"
Click PLAY below to hear the full interview
Image: Getty/Bradley Kanaris