'Punching above its weight': Suncorp Stadium set for a 'massive 2023'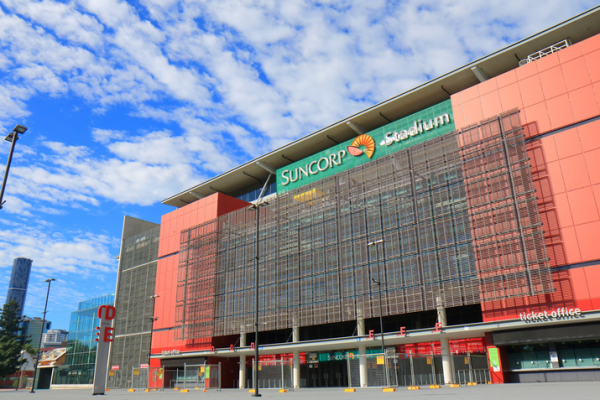 Suncorp Stadium will play host to eight matches as part of the FIFA Women's football World Cup in 2023, in another win for old Lang Park.
It's been a huge year for the stadium management, hosting the majority of the 2021 NRL season and the NRL Grand Final.
Suncorp Stadium's general manager, Alan Graham, said 2023 was going to be a massive year.
"I think the stadium is pulling its weight for Brisbane and in Queensland, in terms not only bringing content that helps stimulate the economy but helps keep Brisbane on the world stage," he told Scott Emerson.
Asked about fitting in all of the games from various sporting codes across a busy sporting calendar, he said they expected the Dolphins would play eight games.
He said they were anticipating there could be more games with the Broncos, if they qualify for home finals.
"I think a lot of it just comes down to scheduling, I have a very flexible calendar and there's lots of crossing out and rubbing out in it, but we generally try and manage to get everything in."
Mr Graham said the stadium "punched above its weight".
Press PLAY below to hear more about their plans and vision
Image: Getty iStock