Prime Minister now 'deader than dead' after leadership spill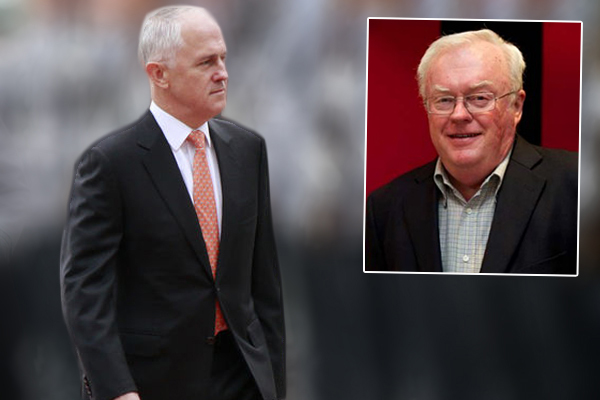 Malcolm Turnbull may have retained the Liberal leadership after a challenge from Peter Dutton, but some political experts are describing him as a "dead man walking".
The Prime Minister declared his leadership vacant as soon as the Liberal party room meeting started this morning, calling on any challengers to come forward.
Mr Dutton put up his hand but lost the ballot, with Mr Turnbull narrowly securing the majority of votes 48-35.
But some say the result is an ominous sign for the PM, with a second challenge now likely to be on the cards.
Mr Dutton has since resigned from his position as the Home Affairs Minister and will sit on the backbench. Scott Morrison will take up the portfolio.
Former Labor senator and political expert Graham Richardson says the Prime Minister is no longer just a "dead man walking".
"If it's possible to be deader than dead, today's vote makes him that," Richo tells Chris Smith.
"Once 35 people vote against you and you've been the Prime Minister for a couple of years, then you're in desperate trouble."
Click PLAY below to hear Graham Richardson unpack the leadership spill
Richo says the Prime Minister will lose the top job "before Christmas" and expects another move to happen "fairly soon".
"They all know he's finished.
"Not all of them are satisfied that Dutton's the best candidate.
"If they want to save furniture I think Julie Bishop's probably their best option but I'm not sure she's really keen to be a sacrificial lamb."