POLL | Are you opting in or out of the My Health Record?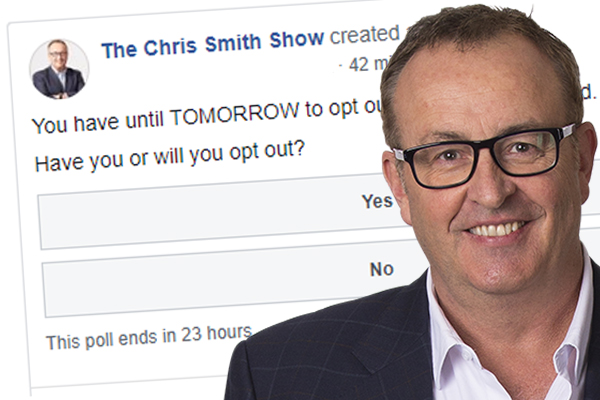 Tomorrow is deadline day for Australians wanting to opt out of the government's My Health Record system.
After January 31, those who haven't opted out will automatically have a digital health record created for them.
Only healthcare providers involved in your care are allowed to access the file but there have been concerns around privacy, with more than 1.4 million Aussies choosing not to have their medical details put on the national record.
Chris Smith wants to know where you stand… TAKE THE POLL BELOW
For more information, CLICK HERE or call My Health Record on 1800 723 471