Police say inside job a 'strong line of inquiry' after silver theft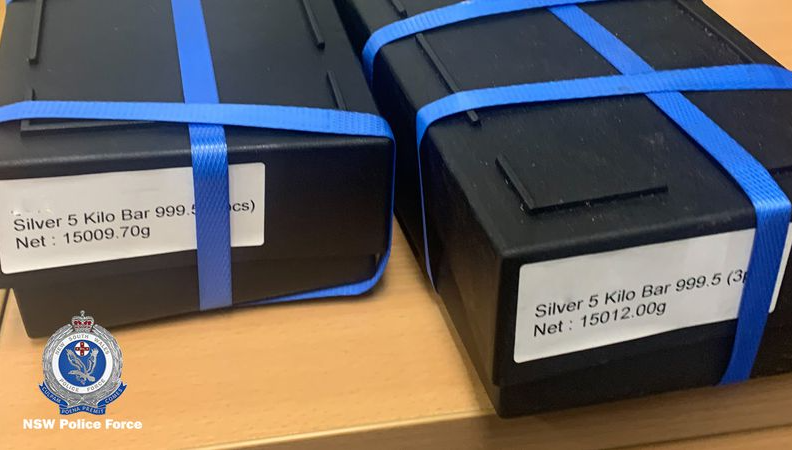 Police are investigating whether the theft of almost one tonne of silver could have been an inside job.
A shipment of almost 200 five-kilogram bars was stolen from a truck travelling from Sydney to Melbourne.
It's unclear where or when the theft occurred, as it was only detected upon arrival.
New South Wales Police Detective Acting Superintendent Paul Smith told Chris O'Keefe there's no suspects at this stage.
"We know that between the Friday and the Monday, that truck stopped at a number of locations for different reasons," he said.
Press PLAY below to hear more details of the theft 
Image: NSW Police Force