WATCH | Police release vision of driver who allegedly struck officer with car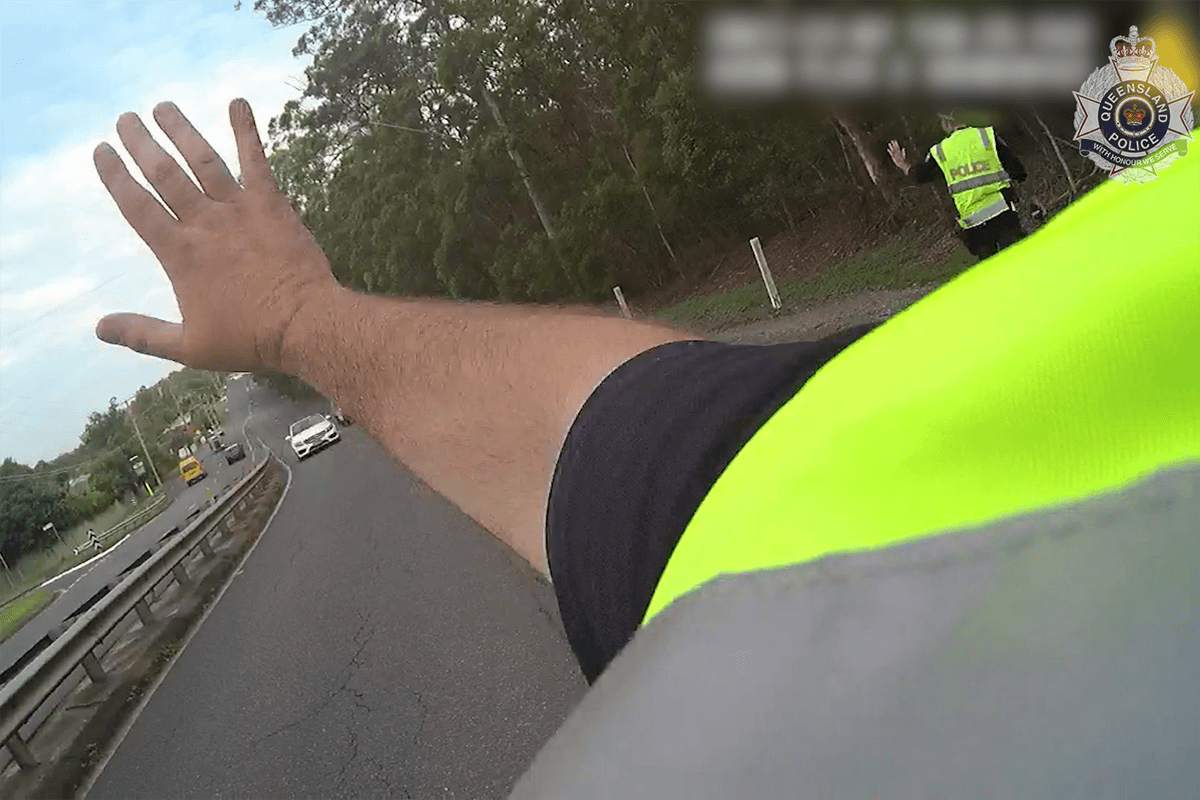 A driver is on the run from police after allegedly striking an officer who was doing speed checks in Brisbane's south this morning.
Police have released vision of the white Mercedes C250 in the hopes the public may be able to assist in identifying the driver.
Luke Zannier has been identified as the police officer who was hit by an alleged stolen car at Salisbury.
The husband and father was stationed along Orange Grove Road at around 6:30 when he waved at a Mercedes to pull over.
Police say the driver sped up, hit the officer and fled the scene.
Mr Zannier escaped serious harm and was taken to the PA Hospital in a stable condition, with injuries to his back and arm.
The Mercedes, which was reportedly stolen from Bardon last week, has since been found abandoned at Wishart, but the driver remains on the run.
The vehicle was sighted at a fast-food restaurant in Salisbury prior to the incident.
Anyone with information is being urged to contact police.
Image: Queensland Police Service