Police arrest woman over strawberry contamination crisis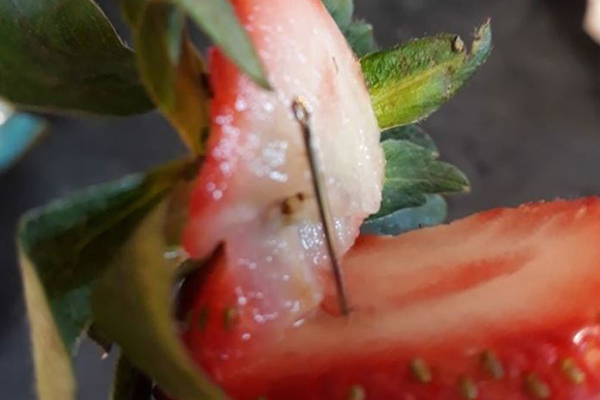 A Queensland woman has faced court in Brisbane, accused of sparking a nationwide crisis by planting needles in the fruit.
The first case of sabotage was in south-east Queensland in September, when punnets of Berry Licious and Berry Obsession strawberries were found contaminated with sewing needles.
Following a large-scale investigation, Queensland police charged a 50-year-old My Ut Trinh with seven counts of goods contamination.
She has faced court and will remain in custody, withdrawing her application for bail after the magistrate advised more evidence was required.
The matter will now be heard next week.
Ut Trinh, also known as Judy, could face 10 years if convicted.
Police allege DNA was found on a sewing needle in a sabotaged strawberry in Victoria.
It comes two months after Queensland Health officials issued their first safety warning when sewing needles were found hidden inside a strawberry punnet.
The needle crisis quickly spread to all six states, with more than 100 reported incidents around Australia.
But police believe many of those could be copycat crimes or unsubstantiated claims.