Police admit they 'couldn't do a lot more' to stop festival drug death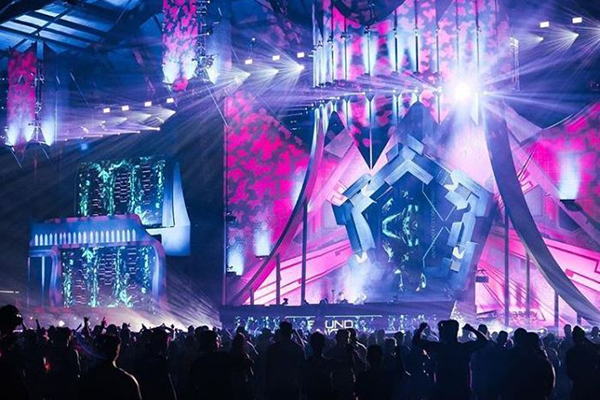 Police admit they "couldn't do a lot more" to stop drugs entering music festivals, after the death of a man on the weekend.
19-year-old Callum Brosnan, from Baulkham Hills, died after taking drugs at the Knockout Games of Destiny festival at Sydney Olympic Park on Saturday.
He was found at a nearby train station and rushed to Concord Hospital where he died at around 4.30am.
Three others ended up in induced comas after suspected overdoses, and another 130 people sought medical treatment at the venue.
Police conducted more than 200 searches, finding 62 people with drugs, including an 18-year-old woman allegedly carrying almost 400 capsules of MDMA inside her body.
Assistant Commissioner Peter Thurtell tells Chris Smith there were more than 140 officers at the festival and admits there's not much more they could have done.
"We'll be continuing to have a strong police presence and we will continue to conduct our dog operations as well.
"But at the end of the day, if an individual chooses to take illegal drugs then they're basically gambling with their life.
"We couldn't do a lot more on the day to highlight to young people the dangers of the drugs that are getting through."
Click PLAY below for the full interview
Image: Instagram @eventshsu