Volkswagon's Tiguan R SUV – Performance flagship a wolf in sheeps clothing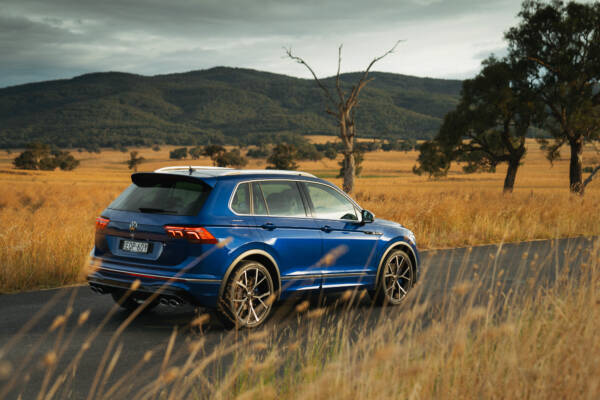 Driving the performance flagship of the Volkswagen Tiguan SUV range – the
Tiguan R , a potent all-wheel-drive SUV with stunning performance from a 2.0-litre
turbo four-cylinder driving through a slick seven speed dual clutch automatic to
front and rear differentials – the front with an electronic diff lock, the rear a twin
clutch limited-slip unit – the action of the two providing extraordinary road grip
aided by large 21-inch wheels and 255 x 35 series tyres – the result, an
assuredness that clearly marks the Tiguan R as the Performance flagship.
However, the significant low profile rubber footprint does mean road noise is
rather prevalent on certain surfaces like the notorious M2 Motorway. Sharp
steering and the overall composure of the Tiguan R means it's a driver's SUV and
if you like driving especially on a challenging fast open road with sweeping
corners you really like this Volkswagen. Not inexpensive at $73,790 and in many
ways, it feels more like a performance Audi than a VW. Somewhat of a wolf in
sheep's clothing and very well specified apart from the lack of a full-size spare
wheel. The Tiguan body is particularly roomy for both seat rows of passengers and
for load space. Warranty: five years/unlimited kilometre with a three-year service
plan $1700.
Download this podcast here