Volkswagen's compact T-Cross SUV – the first German-built light SUV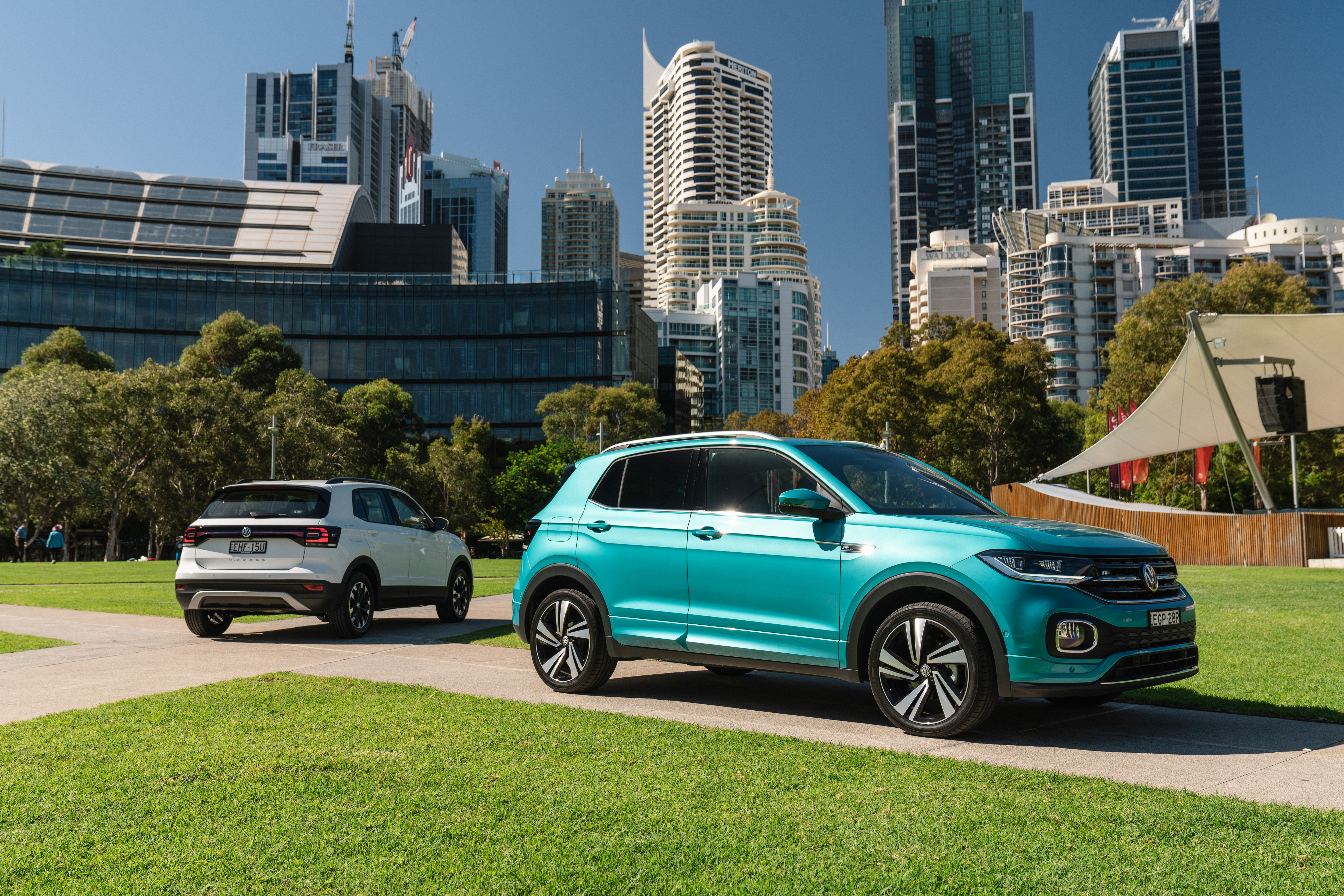 Driving Volkswagen's compact T-Cross SUV – the better-equipped T-Cross Style, with several options fitted and in optional Turquoise metallic paint as tested $36,190 – as I said earlier not inexpensive and pushing into larger SUV territory where there's some value packed small SUV's. But this is the first German-built compact SUV, the equipment list extensive and it has a rather spacious and classy interior. Featuring a 1.0-litre three-cylinder 85kW turbo engine linked to a 7-speed dual clutch automatic – from rest this gearbox can still be hesitant at times but under way is super smooth and responsive and with paddle shifters you can also quickly override the automatic shifts.
Slip the automatic into the sporty S drive mode and the three-cylinder turbo really lights up, nice progressive engine performance with 200Nm of torque. It needs dearer 95RON petrol whereas most compact SUV's run on regular however economy is good, and I averaged 6.1L/100.  Remember this compact VW T-Cross is front drive only, it's a city slicker and suspension wise is set up well for ride comfort. Particularly nice steering and an easy driver with a great digital dash layout and customizable instrument display and integrated navigation. My only driving dislike was the overactive lane keep assist function, how many times have I said that, I simply find them too intrusive. If you're a Europhile, you will really like the VW T-Cross.
I'm David Berthon
Click PLAY to listen!
Download this podcast here