Upgraded Mercedes-Benz GLC consolidates its popularity in premium medium sized SUV's.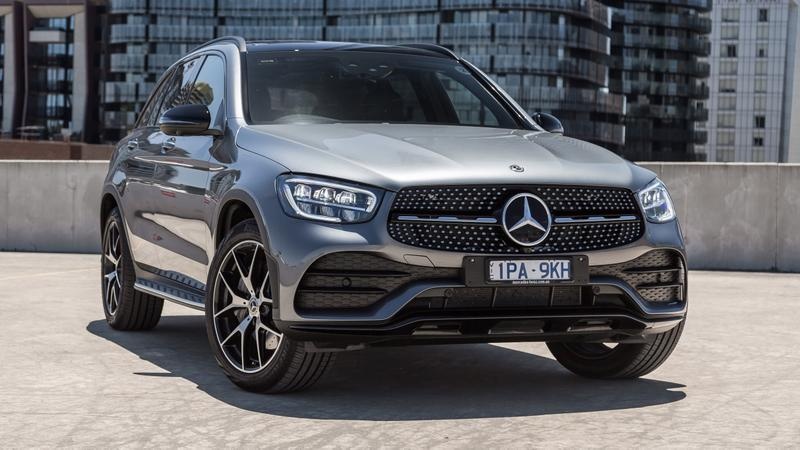 Talking about the best seller in premium medium SUV's today over $60,000 and here Mercedes-Benz GLC has been the top dog for some years although strongly challenged this year by BMW's X3. The Mercedes GLC was upgraded late last year to keep it ahead of the pack, the competition intense, not just from the BMW, but from Audi's Q5 and Volvo's XC60. As such the GLC got some subtle visual tweaks including a new grille, new LED headlights and a freshened wheel design. Inside some higher tech and a better infotainment system – a bigger 10.25-inch centre tablet plus a 12.5-inch digital instrument cluster in front of the driver together with a new look steering wheel. It also gained new voice activated command technology – a simple, "Hey Mercedes" gets the system working and from there you can ask it a multitude of tasks.
I drove the entry GLC 200 rear- -wheel-drive 2.0-litre turbo nine-speed automatic – base price $67,400 although this quickly ramps up with options – the test car $83,800 with larger 20-inch alloys and other options, the best of which, the $5,000 vision pack with panoramic glass sunroof, head up instrument display and surround sound. In short, pleasing engine performance and smooth gear shifting plus an outstanding interior. Downside, like many European imports ride quality is tuned to smooth roads – on our broken surfaces the ride at times becomes harsh.
I'm David Berthon
Click PLAY to listen!
Download this podcast here