Toyota's new light SUV – the Yaris Cross arrives in nine variants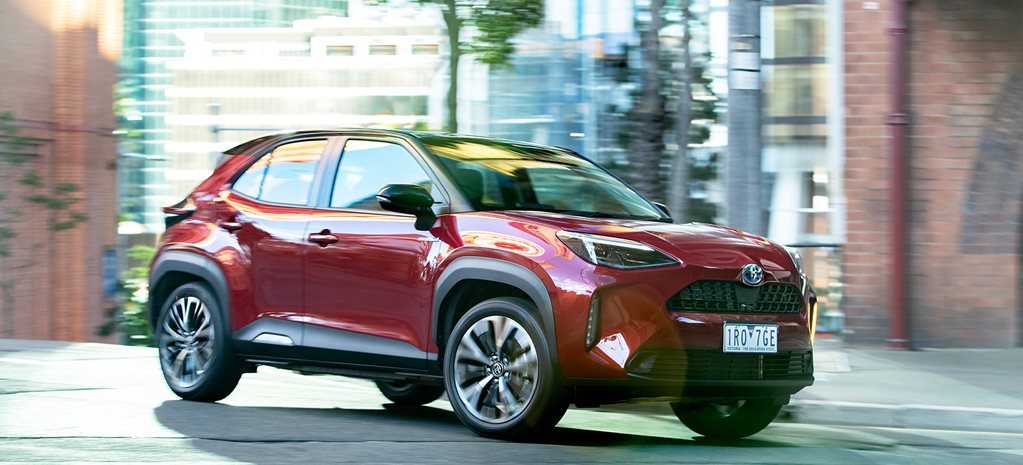 Talking further in Toyota's new light compact SUV – the Yaris Cross, as I said, a a high riding version of the Yaris hatchback on a 10mm longer wheelbase and 35 mm wider track in a taller wider body with bold body panel. Three Yaris Cross models GX, GXL and Urban each  with a choice of petrol front drive, hybrid front drive or hybrid all-wheel drive. 9 models total ranging from $26,990. I drove the base front drive GX Yaris Cross with 1.5-litre 88kW petrol engine and CVT automatic – a pleasant driver, well geared with the CVT transmissions 10 stepped ratios, it quickly gets into the higher ratios on a lighter throttle but kick it down hard and the engine becomes a iittle raucous in delivery. I managed 6.7L/100km in most city driving.
Good suspension and steering, the later electric with nice feel, likewise braking has good pedal feel and response. The cabin and cargo hold roomy, well sized for a small family. Excellent features include eight airbags, autonomous emergency braking with pedestrian and cyclist detection, adaptive cruise control, 16-inch alloy wheels but with a temporary spare, and a rear-view camera. Dislikes the lack of seat height adjustment on the passenger seat and from my wife's point of view, no make-up mirror for the passenger yet one fitted for the driver. Apart from that well equipped by small SUV standards.
I'm David Berthon
Click PLAY to listen!
Download this podcast here