The hallmark in upper luxury SUV travel – BMW's seven-seat X7 SUV's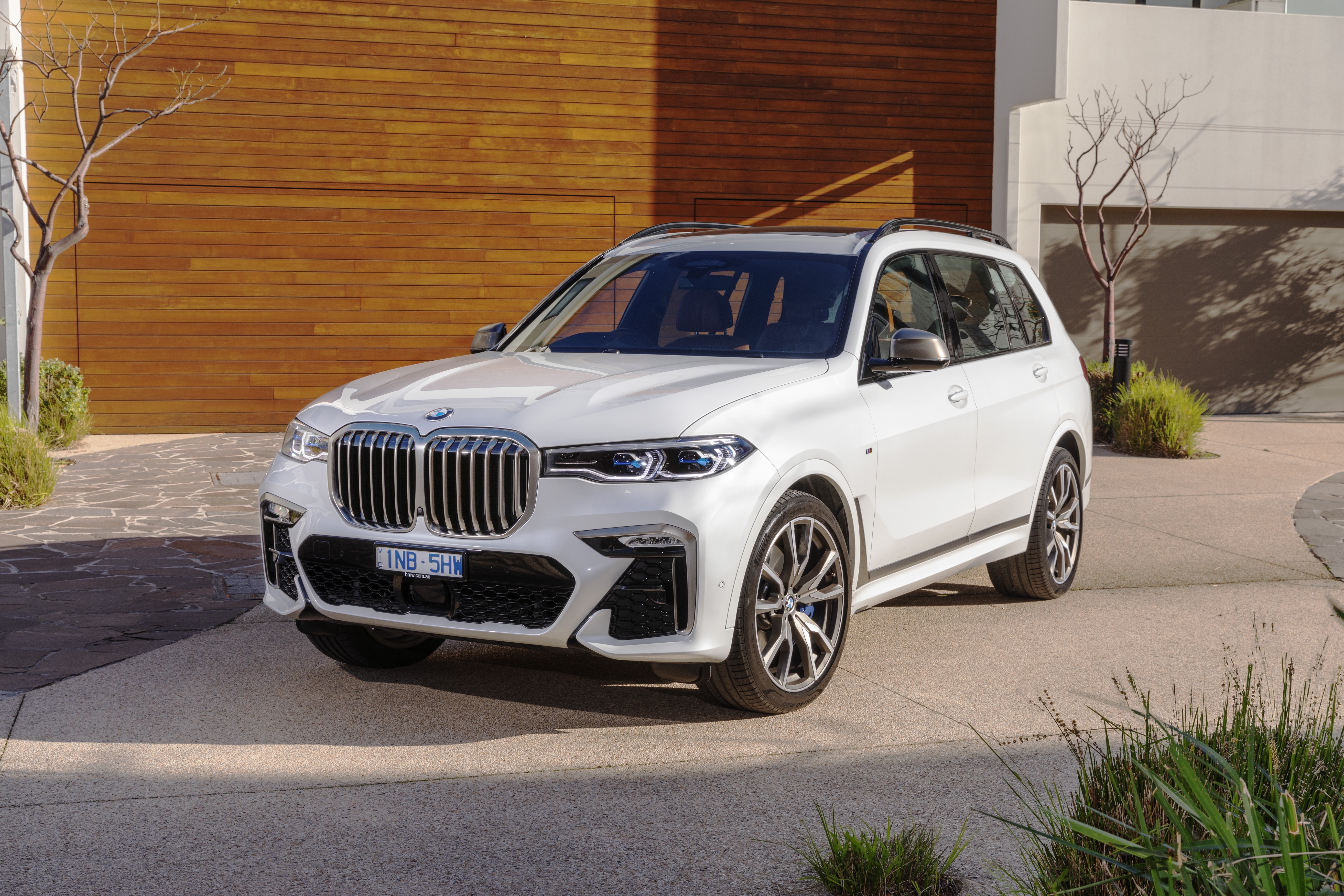 Talking further on BMW's upper luxury seven-seat X7 SUV – a supersized X5 if you like – 229mm longer and with a 130mm longer wheelbase. Two models – the X7 xDrive M30d with 3.0-litre six-cylinder turbo-diesel priced at $124,900. And the X7 M50d with 3.0-litre quad turbo six at $171,900. I really liked both however the M50d to my way of thinking doesn't offer that much more to warrant another $47,000. Both models feature super-smooth 8-speed automatic transmissions. The M30d is the right package, loaded with specification, a constant all-wheel drive with self-levelling suspension and adaptive dampers and four driving modes. I also feel the BMW X7 has the edge on the similar-sized Audi A8 SUV –  the BMW's ride quality and overall comfort levels across the three rows of seats a real hallmark in luxury – all three rows can be adjust electrically – open the rear door and you can fully configure the second and third row seat positions. For a vehicle so large and heavy and with 22-inch wheels I would much prefer a full size spare to a space saver while BMW only provide a three-year warranty – on such an expensive vehicle it should be 5. As you'd expect though everything about the BMW x7 is premium. Superb fit and finish with detailed quality in the leather seats and instrumentation. It may be big but drive it for a few days and it shrinks around you.
I'm David Berthon
Click PLAY to listen!
Download this podcast here