The Genesis G70 sedan arrives with high customer support and two impressive engine choices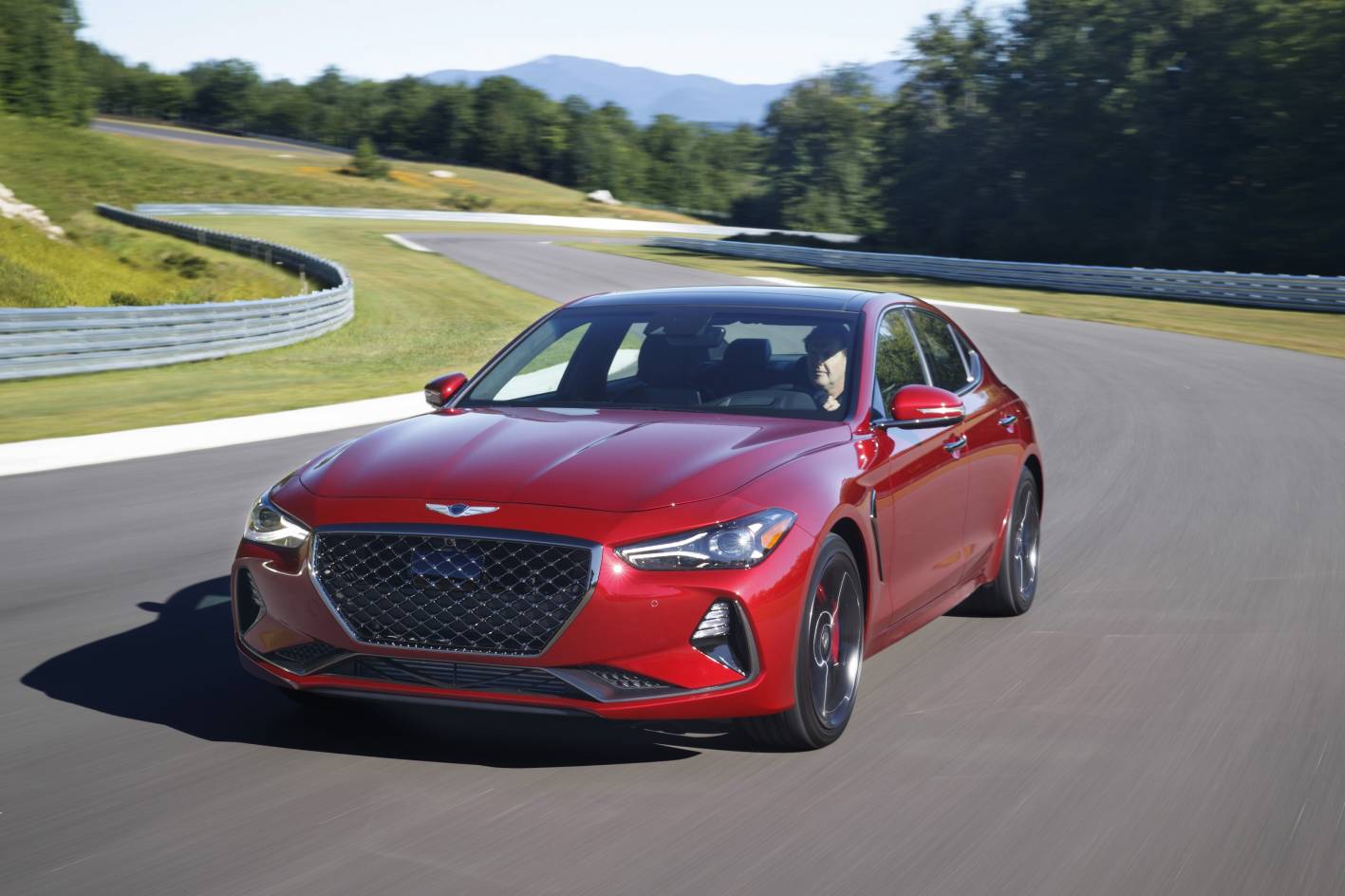 Talking Hyundai's luxury brand Genesis today – here now as a brand in its own right after arriving first as the flagship for Hyundai in 2014 with just one model the G80 saloon. Genesis is now on sale with a smaller G70 sibling – a model designed to compete with Mercedes-C-Class, BMW's 3-series and Jaguar's XE. The rear drive G70 comes in six variations, three equipment grades and two engine options – a 2.0-litre turbo four-cylinder starting at 59,300 and a 3.3-litre twin-turbo V6, from $72,450.  Both cars exceptional value, those prices include five years free servicing, a five year warranty, free pick up and service drop-off and 24/7 roadside assistance. both models with 8-speed automatic.
The base Genesis G70 with a locally tuned sports suspension has a sporty air about it, a nice driver with sharp road manners. Interior room is tight in the back but you can say much the same of similar sized prestige sedans, the boot space however smaller than most. The high spot of G70 ownership is the support offered by Hyundai ensuring owner benefits for Genesis are high. Interestingly, Hyundai has elected to break new ground with an on-line ordering process, bypassing its franchising dealers with a factory owned store in Sydney in Pitt Street Mall. This process however has been far from successful – just 59 G70 sales Nov. year-to-date is dismal and does not auger well for this new sales process.
I'm David Berthon
Click PLAY to listen!
Download this podcast here