The American Civil War ended on this day in 1865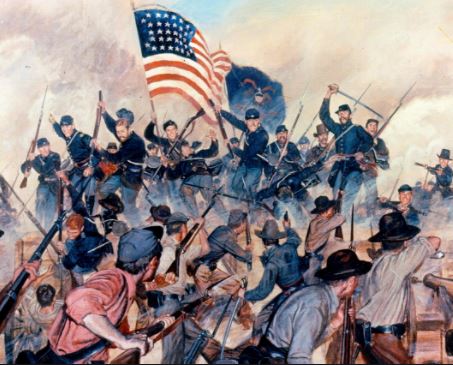 Michael calls on Bob Carr, former Premier of NSW & Former Australian Foreign Minister, for his expertise on America's Civil War which ended on this day in 1865.
The American Civil War was fought from 1861 to 1865 between the northern states loyal to the Union and southern states that had seceded to form the Confederate States of America.
The principal cause of the war was the status of slavery in the United States, especially in the territories. After Abraham Lincoln won the November 1860 presidential election on an anti-slavery platform, an initial seven slave states declared their secession from the country to form the Confederacy.
War broke out in April 1861 when secessionist forces attacked Fort Sumter in South Carolina, just over a month after Lincoln's inauguration.  An additional four slave states joined the Confederacy in the following two months.
The Confederate states were never diplomatically recognized as a joint entity by the government of the United States, nor by that of any foreign country and the states that remained loyal to the U.S. were known as the Union.
The Civil War remains the deadliest military conflict in American history and accounted for more American military deaths than all other wars combined until the Vietnam War.
Download this podcast here