Skoda's Kodiaq Sportline SUV – about as good as it gets in medium 7-seat SUV's.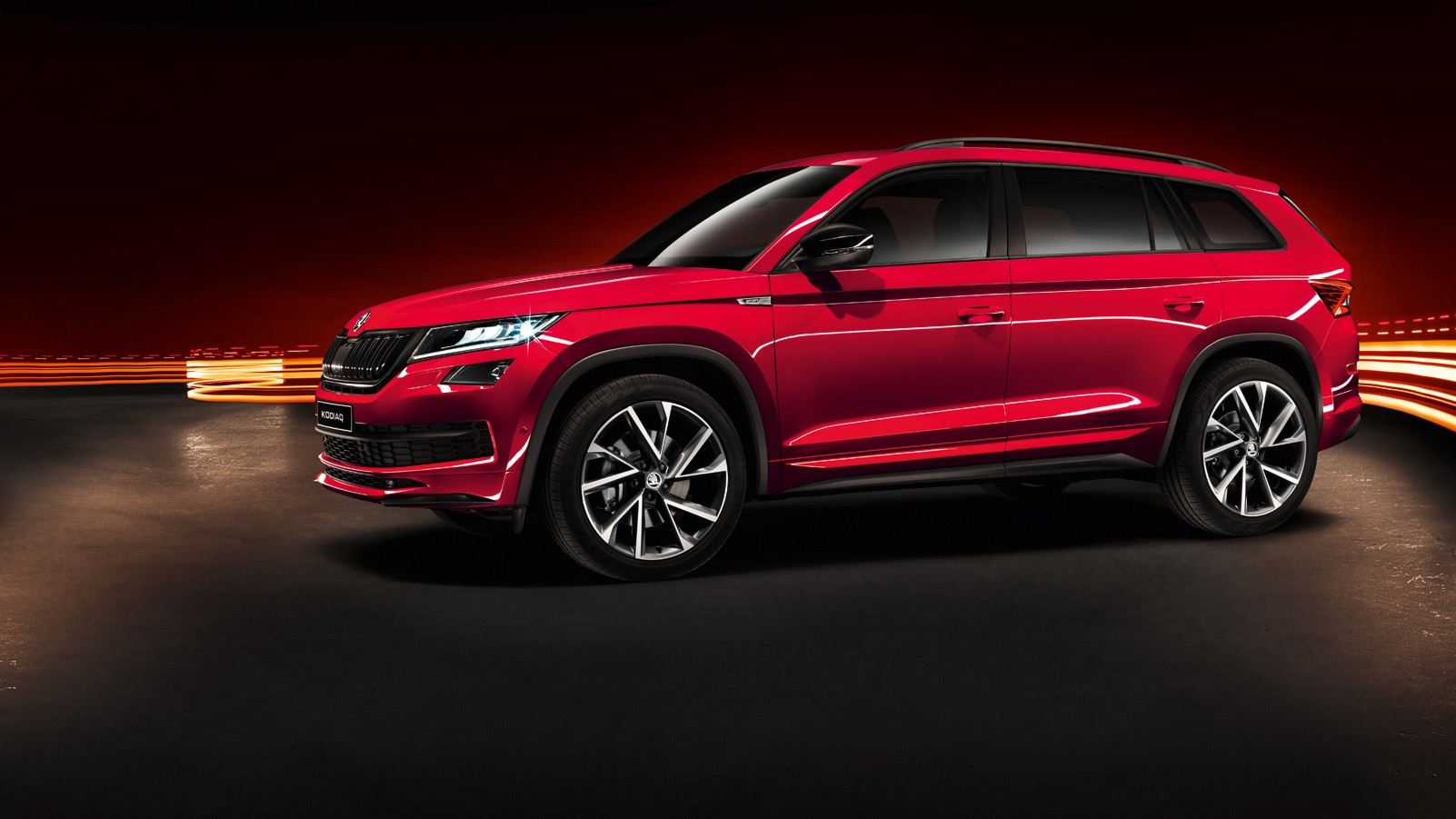 I've been testing cars now for 38 years and Mrs Berthon takes the wheel of most of my test cars – she commented last year, after driving the new Skoda Kodiaq 7-seat SUV, that she finds Skoda's very pleasant cars to drive – the Czech brand owned by the German Volkswagen Group benefits greatly from that company's technical underpinnings. Skoda introduced the Sportline model grade to the Kodiaq SUV – adding $4,000, the SportLine models gain a range of sports-skewed elements including 20-inch alloy wheels, power Alcantera leather front sports seats and a SportLine design package adding black body and interior elements.
I drove the 2.0-litre 132kW petrol Kodiaq SportLine – despite its sportier pretensions I rate it highly especially in ride quality and seat comfort – the package size for a seven-seater spot on – the rear seats obviously best for little kids but second row legroom and comfort excellent. The seven-speed dual clutch transmissions in Volkswagen and Skoda always show some hesitancy – the latest Kodiaq's gaining a beefed up dual-clutch transmission as used in the Golf R – and it's a far smoother unit. And the Sportline Kodiaq gets the benefit of gear shift paddles which aids the whole driving process.  The interior is as good as it gets for a family skewed SUV – the rear headrests for example have clever fold-down extensions to give tired kids somewhere to rest their heads, the rear seat are heated while there's blinds to the rear windows. Medium SUV's don't come much better.
I'm David Berthon.
Click PLAY to listen!
Download this podcast here