Skoda's 7-seat Kodiaq SportLine SUV – ride and comfort high in a sports skewed model.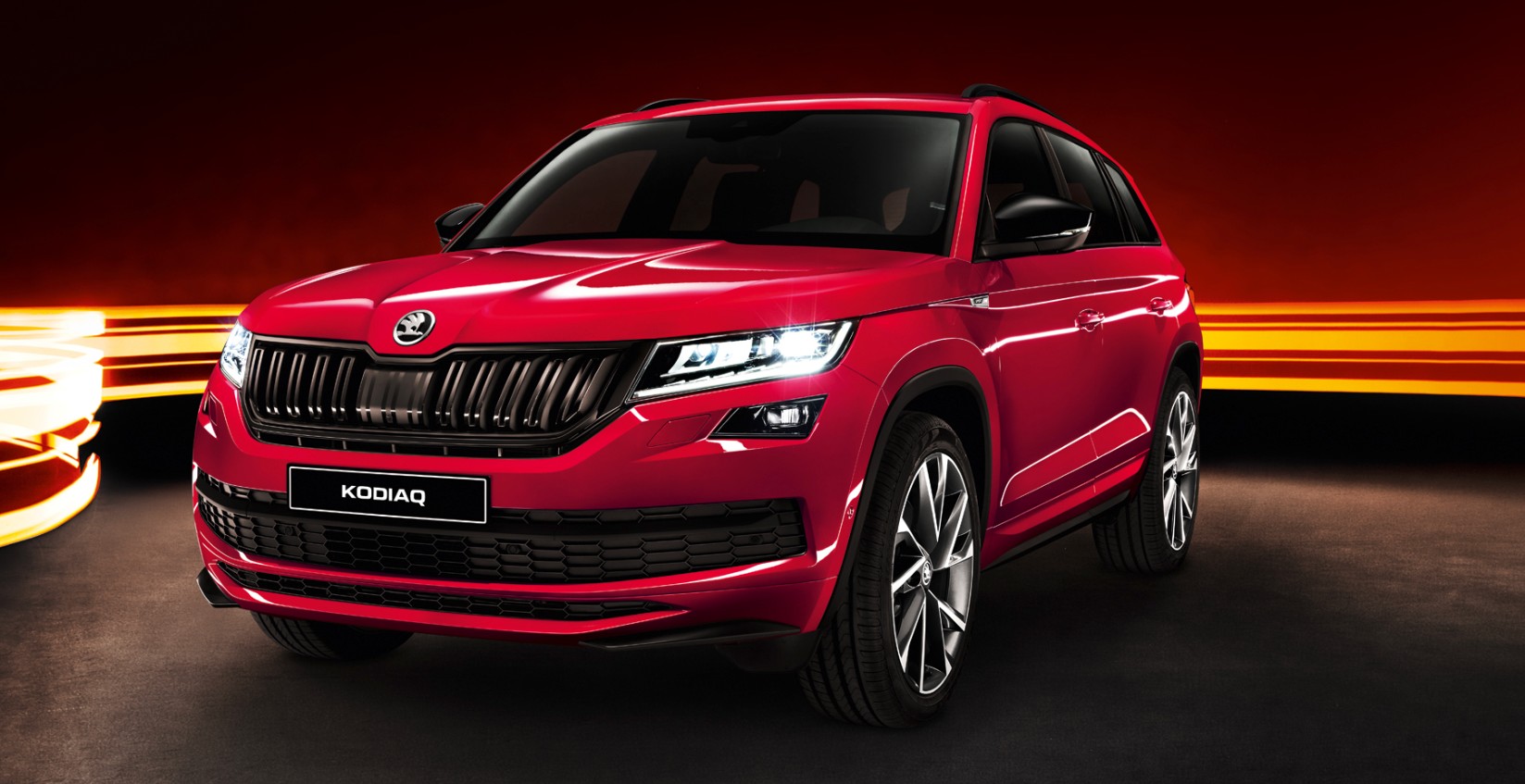 Skoda has flourished in recent years under Volkswagen Group ownership. In fact, Skoda is one of the longest established car companies in the world, the Czechlovakian brand established in 1895.  I've just driven their best seller – the seven-seat mid-sized Kodiaq SUV in the higher spec Sportline model – a 2.0-litre turbo four-cylinder petrol with 132kW of power, 320Nm of torque driving through a seven-speed dual clutch automatic and four-wheel-drive. Price 50,290 drive-away. The mechanical package is very much Volkswagen and its very polished – under a light throttle front wheel drive and under a heavier load all-wheel-drive it feels polished, benefiting by gear shift paddles on the steering wheel.
I liked the standard Kodiaq last year – the Sportline is worth the extra $4,000 with some really nice features Alcantera leather sports seats and larger 20-inch alloy wheels plus a number of minor trim updates. The fit and finish on the test car first class. Skoda has come just so far in the last ten years and the Kodiaq is an example of just how far it's grown. The Sportline may have a sporty edge but the overriding element is its comfort levels – seats and ride, two areas that I put great emphasis on and their first class. And for Mrs. Berthon, who complains of the lack of seat height adjustment of many front passenger seats, the Kodiaq really fills the bill – a practical 7-seater with a five-year unlimited kilometre warranty and reasonable service costs.
I'm David Berthon.
Click PLAY to listen!
Download this podcast here