RAM 1500 may be a workhorse but a very sophisticated performer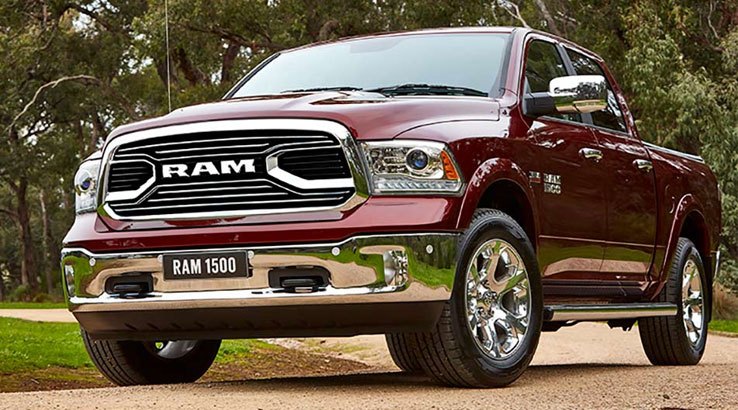 I've just tested the new diesel-powered RAM 1500 pick-up truck or super-sized ute – RAM the third-best selling pick-up brand in America converted in Melbourne to right hand drive – the smaller, not much smaller, RAM 1500 model last month achieving a very credible 264 sales. Not bad for a super-size ute which as they say eats utes for breakfast. The 5.7-litre petrol V8 was recently joined by a 3.0-litre ECO diesel with a workmanlike 569Nm of torque – with an 8-speed automatic with manual shift paddles I managed 13.4L/100 with mostly city stop/start driving. It may be a truck but the sophistication of the RAM 1500 is surprising – a polished performer and you can see why they're America's vehicle of choice – dynamically very well sorted with electric power steering, powerful four-wheel disc brakes and top-level electronic safety aids and features. The diesel comes with a 3,500 braked towing capacity –with a long wheelbase and trailer sway control it makes for the perfect tow vehicle. And with a 1.7 metre tray length it's a very practical workhorse. The dual cab cabin  roomy and very comfortable, with great seats, although some of the switchgear is a little dated by our standards but still user friendly. Importantly, the right hand conversion is done to a very high standard with a new full-sized scuttle – the only disappointment – the location of the foot-operated park brake which by necessity is on the right side of the foot well and awkward to operate. The diesel RAM 1500 $109, 950.
I'm David Berthon
Click PLAY to listen!
Download this podcast here