Peugeot's new intermediate 2008 GT model adds specification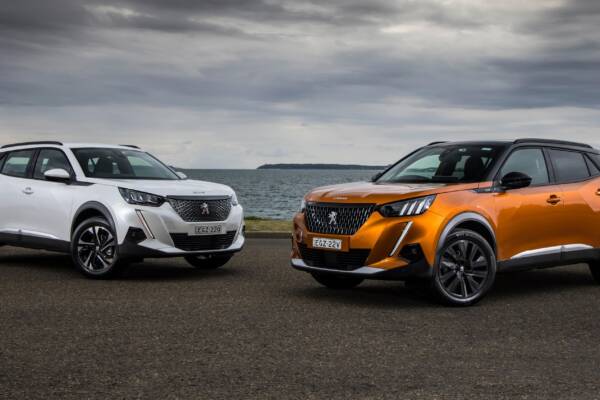 A refreshed Peugeot 2008 SUV arrived late last year – longer and wider to the previous model, an all-new design in the mould of the larger 3008. Two front wheel drive variants, both with excellent 1.2-litre three-cylinder turbo petrol engines – the 96kW Allure in six speed auto at $34,990 and the 114kW GT Sport with in eight-speed automatic at $43,990. These prices well above the superseded models.
However, a new intermediate model the GT at $38,990 was recently added – like the Allure powered by a 96kW 1.2-litre turbo three-cylinder petrol engine. Visually similar to the top spec GT Sport and adding some nice features over the base Allure including satellite navigation, wireless phone charging, a larger 10-inch touch screen and excellent LED headlights. With pronounced frontal treatment, a great colour palette and an innovative cabin its typically French and in a week where there's been a lot of talk of French submarines it was surprising how much interest this Peugeot 2008 GT created.
The steering wheel, small with flat top and bottom makes access easy, however, annoyingly the top of the wheel blocks the instrument cluster. The seats much in the Peugeot tradition are absolutely top class. Creature comforts abound, plus a swag of active safety elements including third generation autonomous emergency braking with nighttime pedestrian detection. More next segment.
I'm David Berthon.
Click PLAY to listen!
Download this podcast here