Next generation Honda Civic around the corner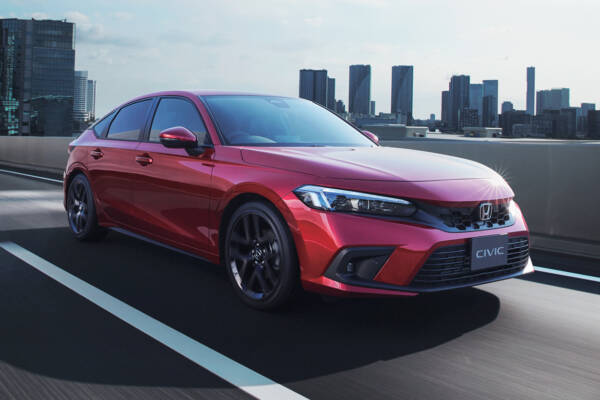 We haven't heard that much in new model news from Honda for some time but the latest generation Civic models will be launched in a few weeks, the 11th generation of a Japanese hatchback that first arrived here in 1973.
Central to the instant appeal of the Civic, a name that represented a car created for citizens and cities, was a list of features the company claims was not typical of small cars of the early 70's namely fuel efficiency, spaciousness, high build quality and reliability.
The latest generation, built in Japan rather than the current Thai built model, will feature a more powerful yet quieter 1.5-litre turbo four cylinder with improved fuel efficiency.
Featuring what Honda call a Man-Maximum/Machine-Minimum design philosophy the all new five-door Civic has a more rigid body structure with improved handling and sharper steering claimed to provide a more refined and fun driving experience.
I'm David Berthon.
Click PLAY to listen!
Download this podcast here