New Kia Carnival the first new model release for 2021.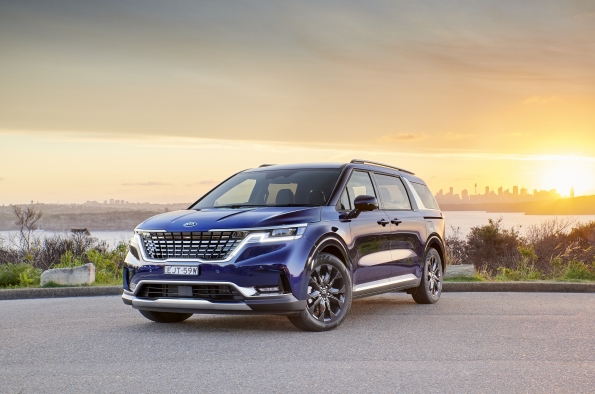 First new model release for 2021 comes from Kia in the form of their fourth generation Carnival people-mover.  The people mover market in recent years has come down to two main models – Honda's long-standing Odyssey and Kia's larger more box-like Carnival, the latter commanding over 50 per cent of the people mover market. And of course large multi-passenger SUV's have in many ways stolen a large portion of the people mover market in recent years. But few are 8 seaters and here the Kia Carnival excels. The fourth-generation model released on Friday takes its styling cues from the company's latest Sorrento SUV which received many favourable plaudits at the end of last year.
In fact, the new Carnival shares the same platform as Sorrento – it arrives in four spec grades in both petrol and diesel – a 3.5-litre petrol V6 and in a new 2.2-litre alloy diesel. Both linked to 8-speed automatic. Prices are up, petrol models by $3,690, diesel models by $3,190. The most affordable S petrol 50,390 drive-away, the S diesel 52,390 drive-away. However, on its new SUV inspired platform the latest Carnival should offer more refinement and capability to the old series with more space, comfort and convenience items and a very comprehensive suite of safety features. I'm yet to drive it but based on the new Sorrento platform it should lift the bar in the multi-passenger market.
I'm David Berthon
Click PLAY to listen!
Download this podcast here