New hybrid power option on Subaru's Forester SUV offers little fuel saving.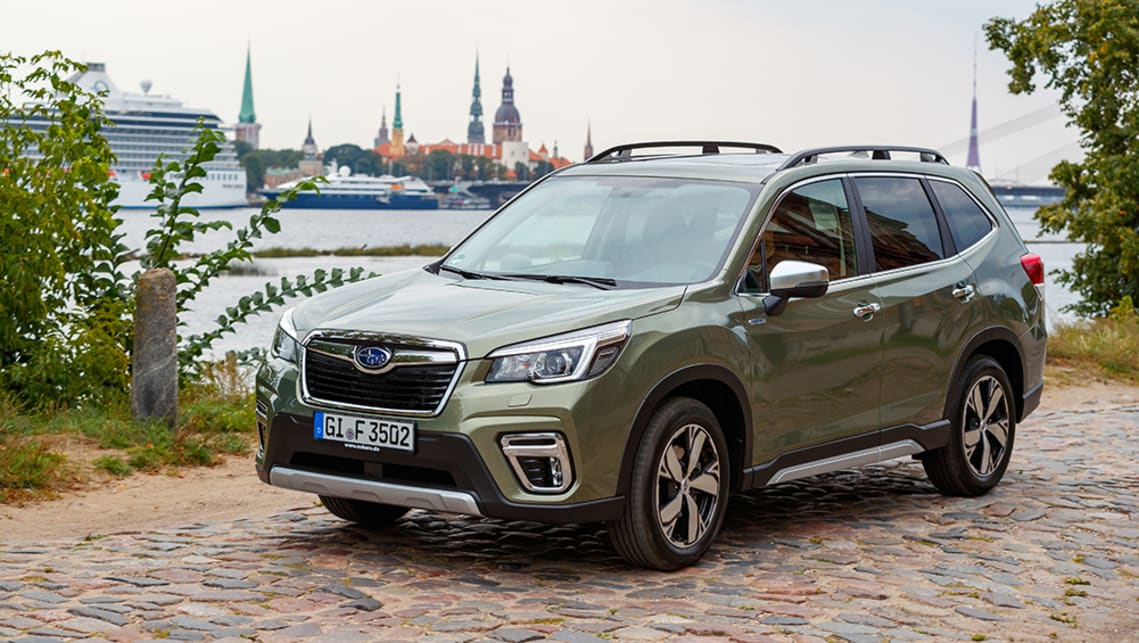 Talking further on Subaru's first foray into hybrid technology on its best selling model, the Forester AWD SUV. I drove the entry Forester Hybrid 2.0eL CVT automatic at $39,990 utilising a 2.0-litre 110kW boxer engine linked to a 12.3kW electric motor – power and torque is lower to that offered by the 2.5-litre pure petrol Forester – the hybrid power combination offering fairly average performance by comparison. Given the Hybrid L carries a price premium of $3,050 one would expect it to offer a good saving in fuel consumption. Subaru suggest the saving is 19 percent on the urban cycle – a claimed 7.5L/100 against 9.3L/100 for the 2.5-litre pure petrol model.
However, with relaxed urban driving over 140k's the best I could average was 9.5L/100km.  One can barely feel any benefit from the small 12.3kW electric motor given that the Hybrid carries a weight penalty of 63 kilos over the petrol model – this despite the fact that Forester Hybrid doesn't have a spare wheel, all you get is a puncture repair kit. One can't question the equipment levels, fit and finish and quality of the Forester Hybrid but for my money I much prefer the 2.5-litre petrol model which has built such a strong reputation with buyers over a long period – to pay $3,050 more for a model that offers little if anything in economy gain seems rather futile.
I'm David Berthon
Click PLAY to listen!
Download this podcast here