New fourth generation Hyundai Tucson arrives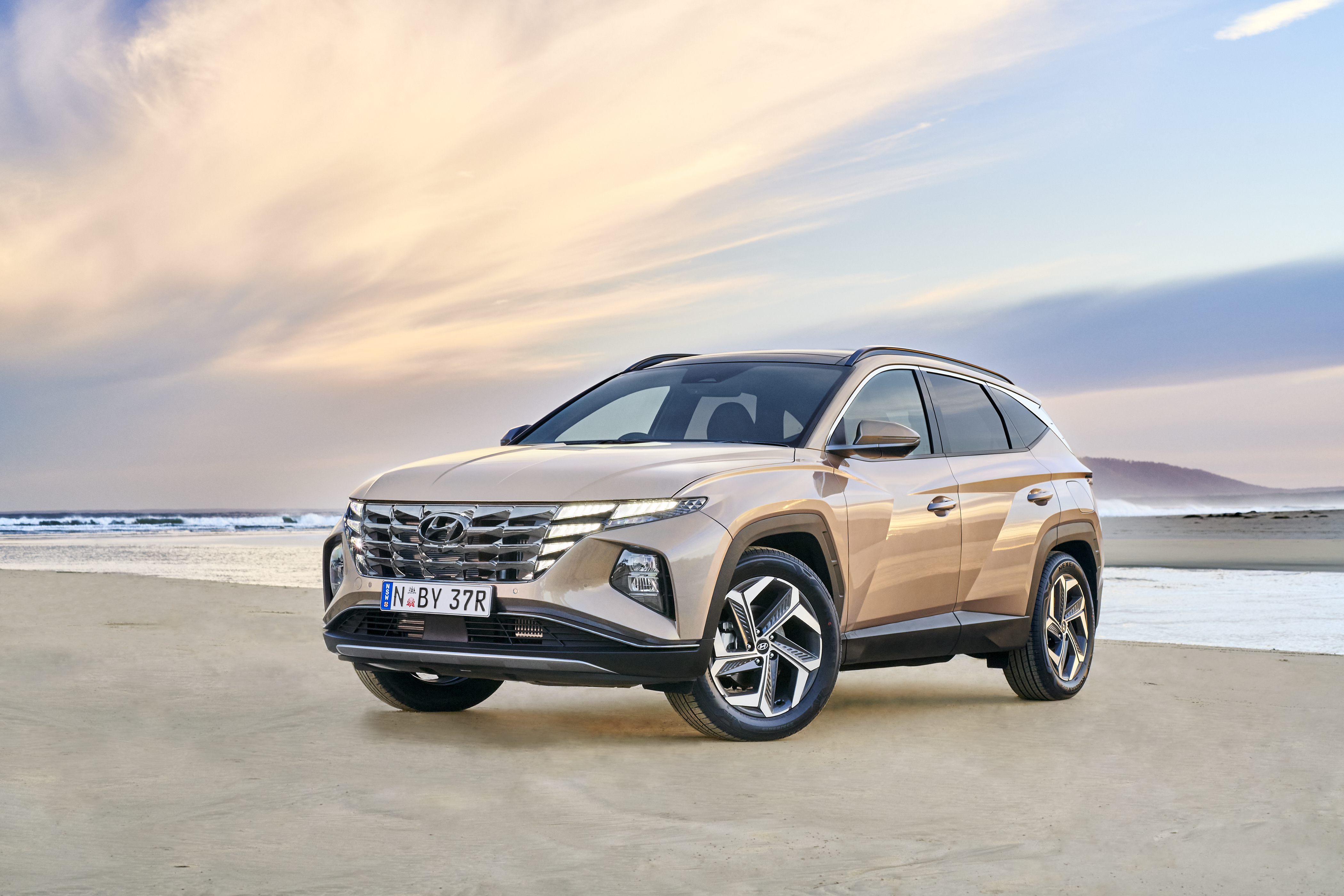 A new arrival this week from Hyundai, the much awaited fourth generation Tucson medium SUV, a striking new range in three grades,  each available with a sporty N-line option pack adding some unique styling cues and premium technology features. Three four-cylinder engine choices with what Hyundai call new Smartstream technology – the base model Tucson comes only as a 2.0-litre petrol six-speed automatic front wheel drive, however the mid-spec Elite and top-line Highlander get three drive-line choices – 2.0-litre petrol six-speed automatic front-wheel-drive plus 1.6-litre turbo-petrol seven speed automatic and 2.0-litre turbo-diesel 8-speed automatic, both all-wheel drive.
The 2.0-litre turbo-diesel's will not be available until quarter three as will the N-line option packs. In short, this latest Hyundai Tucson has eye-catching style and like many of the latest SUV's has a swag of new active safety technology on top of the fitment of 7 airbags, for the first time including a centre airbag between the seats.
Prices are up, the entry 2.0-litre auto Base Tucson by $2,360 to $34,500 while Elite and Highlander models rise by up to $3,500 – the top line turbo-diesel Highlander now topping $52,000. In my next segment today I'll highlight some of the added technology features you get for the extra money. But for my money the best new Hyundai Tucson is the 1.6-litre turbo auto Elite all-wheel-drive at $43,000.
I'm David Berthon
Click PLAY to listen!
Download this podcast here