Michael Schumacher documentary on Netflix compelling viewing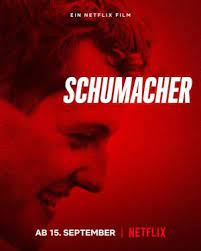 Schumacher, the new Netflix documentary on Formula 1 legend Michael Schumacher is well worth a look on the life of this incredible driver. His natural talent and domination at the top level of motor sport superbly traced, so too the complexity of his determination to win at all costs, at times to his own detriment. The five times world champion's incredible racing career features some great footage and interviews.
Such was Schumacher's natural talent it at times intimidated his rivals. But many fans expecting the Netflix doco to cover his rehabilitation following his near fatal skiing accident eight years ago have expressed disappointment that it doesn't answer the questions about the 52-year old's current health condition. What is clear is that today he's in a very different place – cared for so lovingly by his wife Corinna and it is obvious she is highly protective of his life and legacy.
Well worth a watch.
I'm David Berthon
Download this podcast here