Merger of Fiat Chrysler Group and Peugeot Group finalised and to be known as Stellantis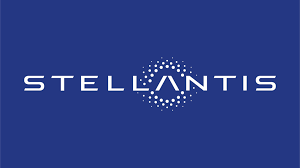 The Au$71.5 billion merger between the Fiat Chrysler Group (FCA) and the Peugeot Group (PSA) was completed this week – the new entity called Stellantis becoming the fourth largest car company in the world with combined annual sales of around 8.1 million vehicles. Fiat Chrysler Group of course is the owner of Fiat, Chrysler, Jeep, RAM, Dodge, Alfa Romeo, Lancia and Maserati brands while the Peugeot Group owns Peugeot, Citroen, DS, Opel and Vauxhall. Reports earlier this month suggested the Chrysler brand could be on the chopping block as a result of the union, the brand having a rather turbulent history, currently producing just two models in the U.S., the ageing 300 sedan and the Voyager minivan. The historic Lancia brand could also be under review currently with just one model and the single market of Italy. The new merger is expected to save around Au$8 billion in costs as the two giant groups share research and development, vehicle platforms and powertrains.
I'm David Berthon
Click PLAY to listen!
Download this podcast here