Mercedes-Benz Driving Experience Drive Days offer much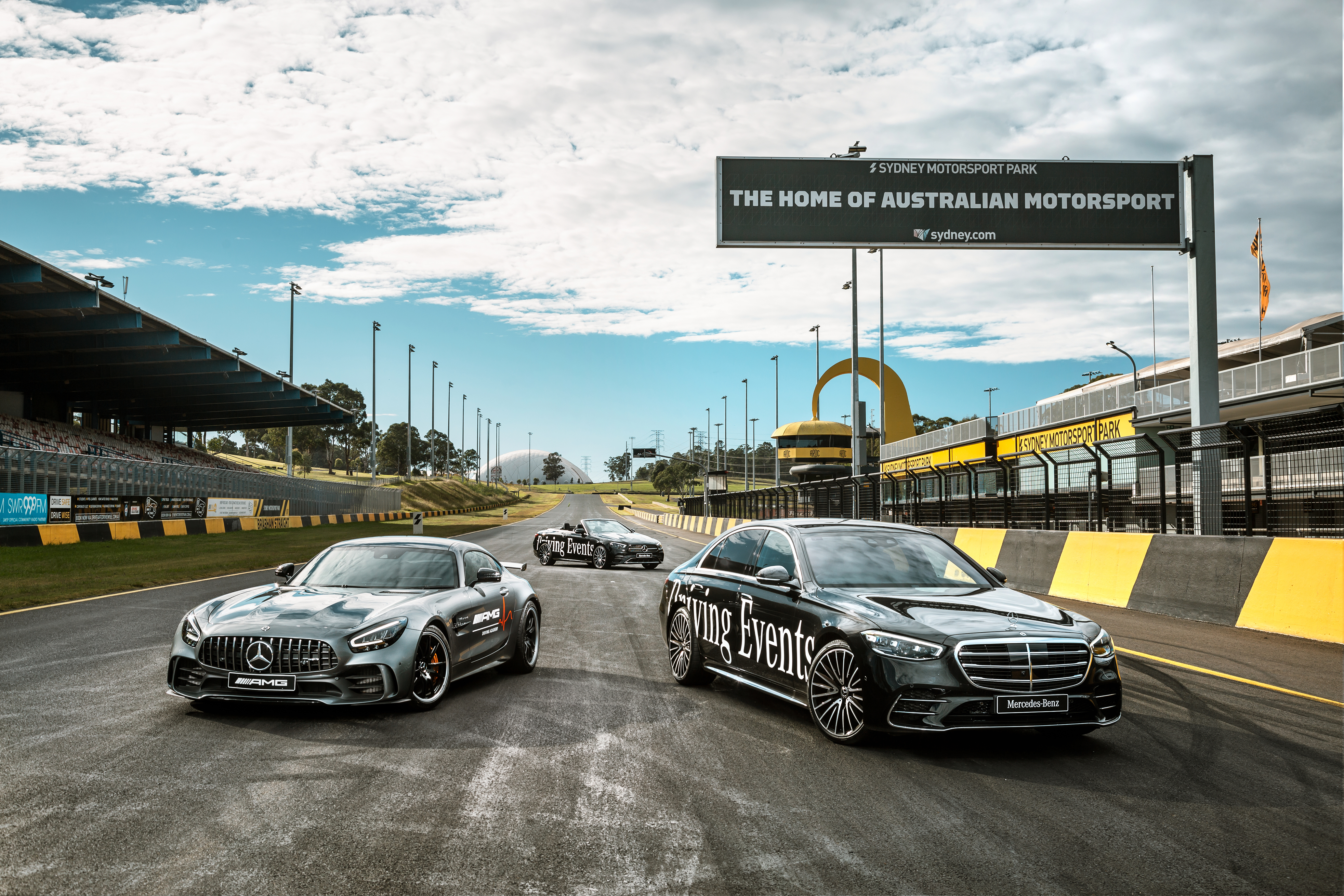 I spoke earlier about Mercedes-Benz Driving Experience at Sydney Motorsport Park behind the wheel of a cross section of Mercedes Benz models including two high performance Mercedes AMG variant – the potent C63S sedan and the GT R Coupe. The opportunity to drive the last two on a racetrack as good as it gets for an enthusiast driver and the National Driving Experience days available for customers are highly sought after. Professionally organised with around 30 driving instructors, in most cases racing drivers, with a high emphasis on safety. Obviously, a racetrack is the place to tap the upper limits of the Mercedes Benz AMG C63S sedan and GT R Coupe – the latter akin to being fired out of a rocket under hard acceleration.
The 4.0-litre twin turbo V8 AMG C63S sedan at $182,000 considered by many to be the ultimate driving machine without looking like a boy racer – a wolf in sheep's clothing perhaps and its potency and absolute road grip inspiring to say the least. I did 4 laps each around Eastern Creek with five different driving instructors one of which was Sir Jack Brabham's grandson Simon. I reflected on being driven at speed by his grandfather on a car launch 30 years ago. Sir Jack teliing me at the time that smoothness was the answer to achieving the fastest time something that's stuck with me ever since.
I'm David Berthon
Click PLAY to listen!
Download this podcast here