Mercedes-AMG – A35 4-MATIC hatch – performance skewed A-Class with the works.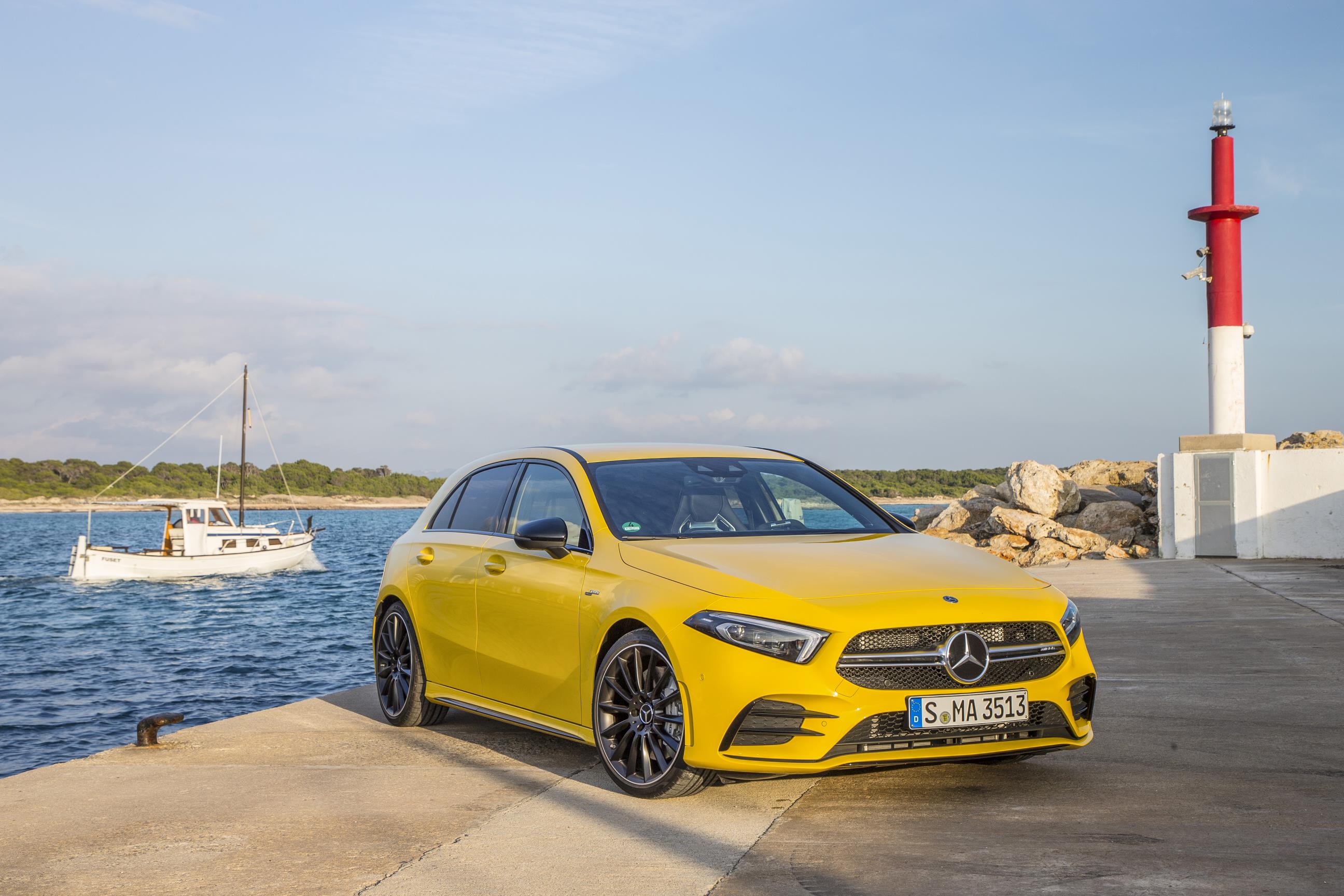 Talking further on Mercedes-AMG A 35 4MATIC sports hatch – the most affordable performance inspired AMG model now on the market at $67,200 – a drivers car in every respect with 2-litre twin-scroll turbocharged engine driving all four-wheels via a seven-speed dual clutch transmission with manual shift paddles – a totally satisfying driver in every sense – road grip and performance exhilarating with full adaptive suspension and three control settings ranging from comfort to sporty – and this is the AMG A 35 4-MATIC's appeal – you can dawdle around town on a light throttle but on a winding country road its performance characteristics can really excite, especially with have five dynamic select drive settings to chose from  – choose from slippery, to comfort, to Sport, Sport+ or Individual allowing you to fine tune engine, transmission, exhaust sound and suspension responses.
Also fitted with AMG Dynamics, an integrated handling feature that provides more stability like braking on the rear inside wheel to aid cornering. The Mercedes-AMG A 35 4MATIC sports hatch has a distinct sports presence with twin louvre radiator grille and various body enhancements – the red/black two-tone quality leather trim tasteful on seats that thankfully are not boy racer in design while the perforated leather flat bottom steering wheel fits well to hand and aids access. Dislikes: the reflective galvanized finish on the steering wheel arms make it difficult to read the various functions marked on them. 
I'm David Berthon
Click PLAY to listen!
Download this podcast here