Mercedes-AMG – A 35 4MATIC hatch now the most affordable AMG model.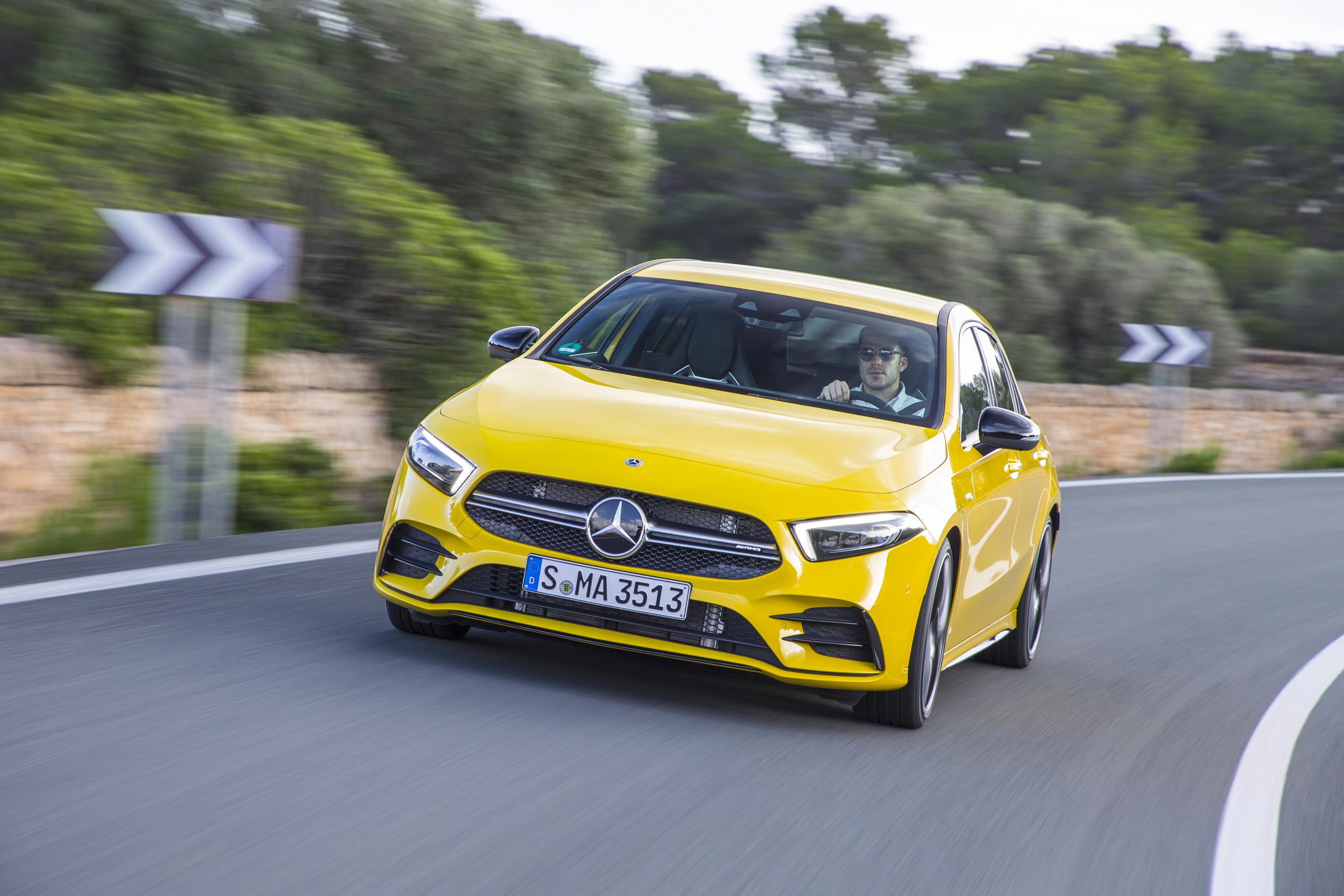 Some sports motoring today in the form of Mercedes-AMG A 35 4MATIC hatch. AMG of course Mercedes-Benz sports division started over 50 years ago by two of its engineers – giving the German company today a very saleable performance division – AMG models highly popular in Australia. Late last year Mercedes-Benz Australia lowered the entry point for AMG with the release of the A 35 4MATIC hatch from $67,200 and the sedan from $69,800. These more affordable AMG models provide a potent drivetrain with AMG specific exhaust and brake packages together with cosmetic enhancements inside and out. I tested the hatch with potent 2-0-litre twin-scroll turbo engine driving all four wheels through a seven-speed dual-clutch transmission with manual shift paddles.
With adaptive suspension and three different control modes and with five dynamic select drive programs the A 35 4-MATIC is a very sophisticated sports hatch. 19-inch alloy wheels in matt black finish are standard shod with 40 series tyres – my only concern with little side wall was tyre damage cornering hard on our poor surfaces out of town especially in car that its best described as a skyrocket on wheels. The dynamics of this small hatch are amazing – for the performance buffs 0 to 100 km/hour takes just 4.7 seconds. Warranty on all Mercedes-Benz models has now been extended to five-years/unlimited kilometre with roadside assistance for vehicles used for private purposes. More next segment.
I'm David Berthon
Click PLAY to listen!
Download this podcast here