Lexus LC500 convertible – simply stunning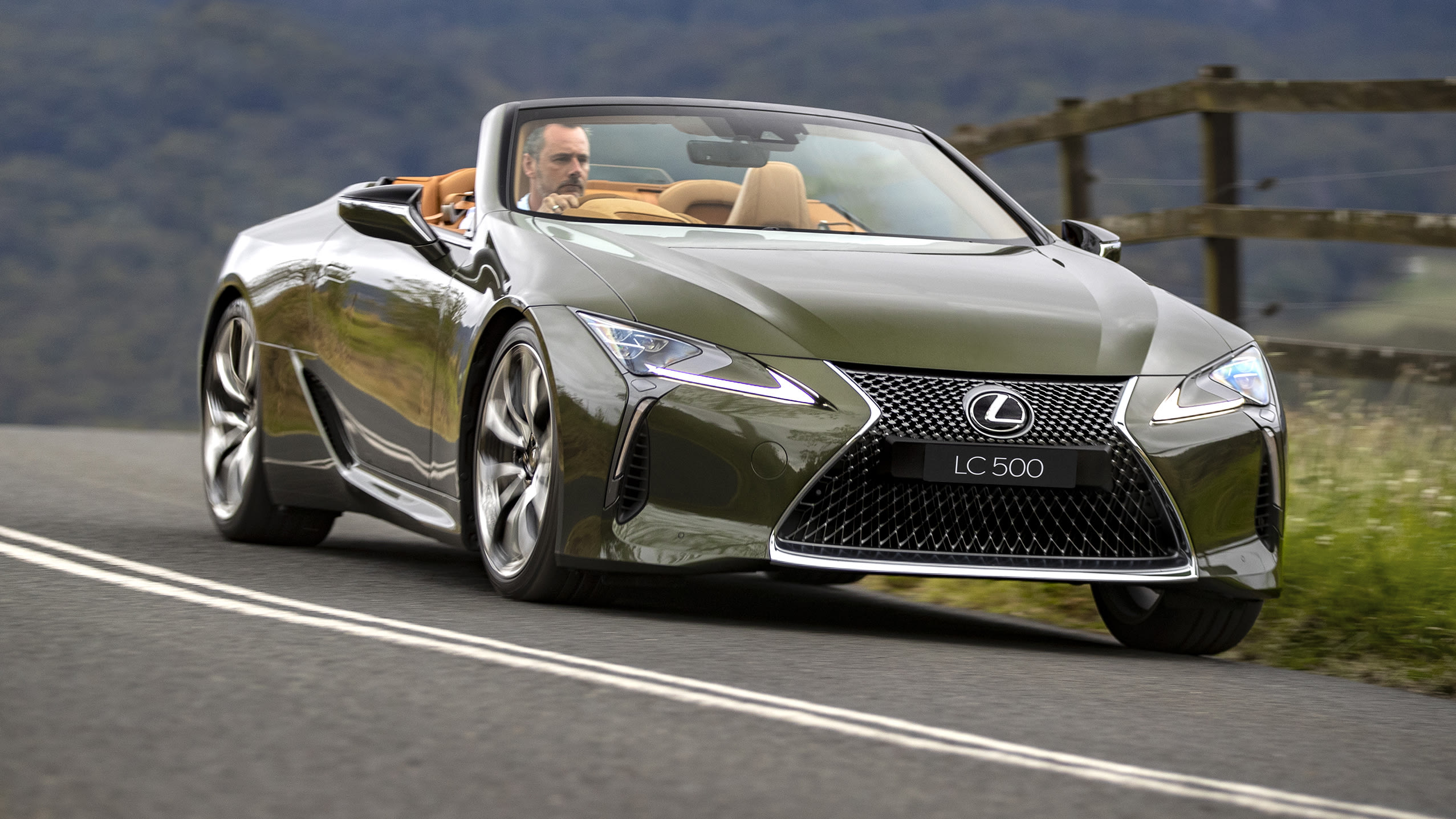 Talking about the Lexus LC500 Convertible today – released in October and joining the longer standing Coupe variant, the LC500 Convertible from any angle is a stunning design. Its form deserves close scrutiny, perhaps the finest application of Lexus's edgy design and its low form and striking lines are simply a standout. Yes, it features the makers prominent spindle grille but in a less divisive form to some of its more affordable siblings. At $214,000 this is an upper luxury convertible of exquisite taste. The craftsmanship of the body, paint, trim and top is simply the best I've come across and one can understand why Lexus ranked highest in luxury brands in the recent J.D.Power U.S Dependibility Study.
The convertible top an example  – four layers and beautifully crafted. The cabin soundproofing first class in a body that is no lightweight at 2035 kilos and it feels very strong with excellent rigidity. A 5-0-litre 351 kW V8 drives the rear wheels through a 10-speed automatic with four drive modes Eco, Comfort, Sport and Sport Plus. It's a  2 plus 2, the plus 2 too small to be practical even for kids but driver and passenger comfort absolutely first class. It's loaded with comfort, safety and driver assist features. its worst feature, and so often talked about on Lexus, the touch pad for the infotainment system is far too fiddly.
I'm David Berthon
Click PLAY to listen!
Download this podcast here