Lexus LC500 convertible – beautifully crafted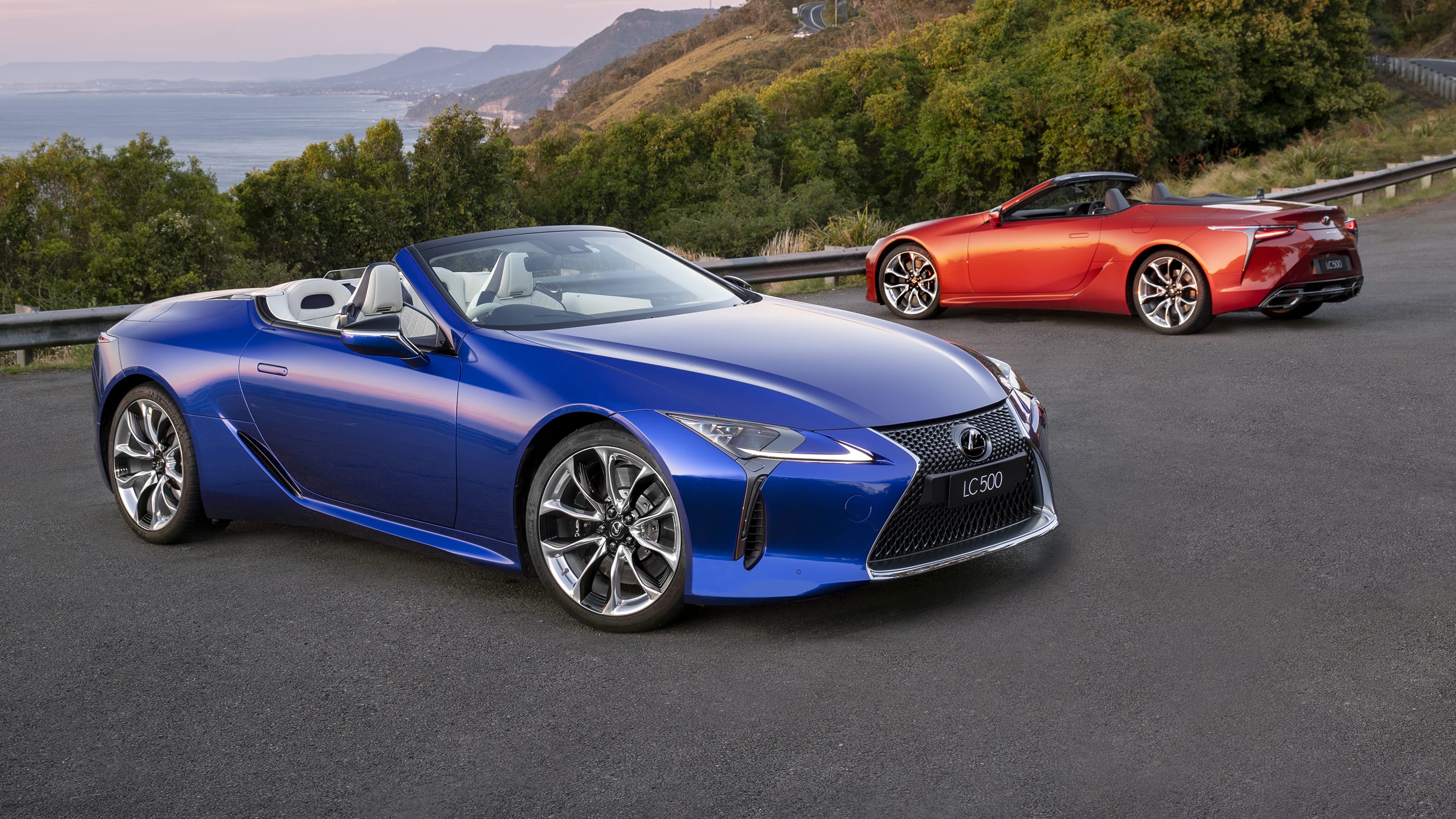 Driving the new Lexus LC500 Convertible today, as I said earlier, a simply beautiful upper luxury sports convertible and the finest example of Lexus craftsmanship I've come across. I drove this rare 2 plus 2 to Vaucluse Car Club's autumn gathering at Watson's Bay a few Sundays back and its striking style and colour created much interest amongst some very high end classics– with 5.0-litre naturally aspirated all-alloy V8 driving through a 10-speed automatic with manual paddle shifters it not only looks the part but the driving experience is top class – the engine sounds exciting at its upper limits and in the top available drive mode of Sport Plus provides a breathtaking driver experience.
This is a sports convertible that not only looks stunning but is a great high performance allrounder. However, given the docile nature of the V8 down low it can be driven around town in a very relaxed manner. As I said earlier, craftsmanship is a word linked more to a bygone era but in the case of the Lexus LC500 Convertible its very fitting, the paint quality simply outstanding and bespoke, the fit and finishes in the cabin without fault. But it's not perfect, the touch pad for the infotainment system too fiddly, downright annoying and very distractive but this is a luxury car at $214,000 that's very difficult to find negatives in. Warranty, however, could be better at just four-years/100,000 kms.
I'm David Berthon
Click PLAY to listen!
Download this podcast here