Kia's sporty Stinger sedan – one of just two large sedans under $70,000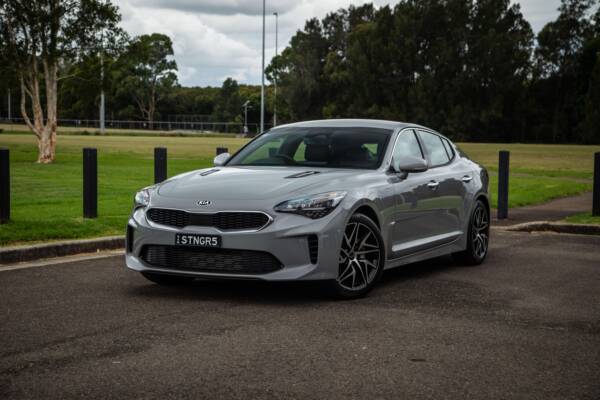 Since the demise of locally-built Holden Commodore and Ford Falcon the choice in large imported sedans has narrowed considerably, outside of the prestige market there's just two available under $70,000 – Kia's Stinger and Skoda's Superb.
Sales of these two last month tallied just 111 so it's a shrinking market. The Kia Stinger has been around since 2017 and rumours surfaced recently that it was reaching the end of its life cycle I hope not because it offers a point of difference in an SUV skewed market – there's four rear wheel drive models – two potent V6 twin-turbo variants and two four-cylinder turbo – I tested the entry 2-0-litre turbo 182kW 200S 8-speed automatic from $54,290 drive-away.
A grand touring sports sedan of exquisite style on a long wheelbase that just eats the kilometres in a high degree of comfort for four passengers. Refreshed last year with minor styling updates, upgraded driver-assist safety technology and some added convenience features like a new 10.25-Inch touchscreen with inbuilt navigation and smartphone connectivity.
The Stinger nameplate is fitting for this sporty sedan and even in its most affordable 200S form offers an exhilarating performance, smooth and very composed. The low roof line tends to limit rear visibility and it could well do with a rear window wiper/washer, small gripes on a very enjoyable sports sedan.
I'm David Berthon.
Click PLAY to listen!
Download this podcast here