Kia's four-cylinder GT-Line Stinger – a compelling package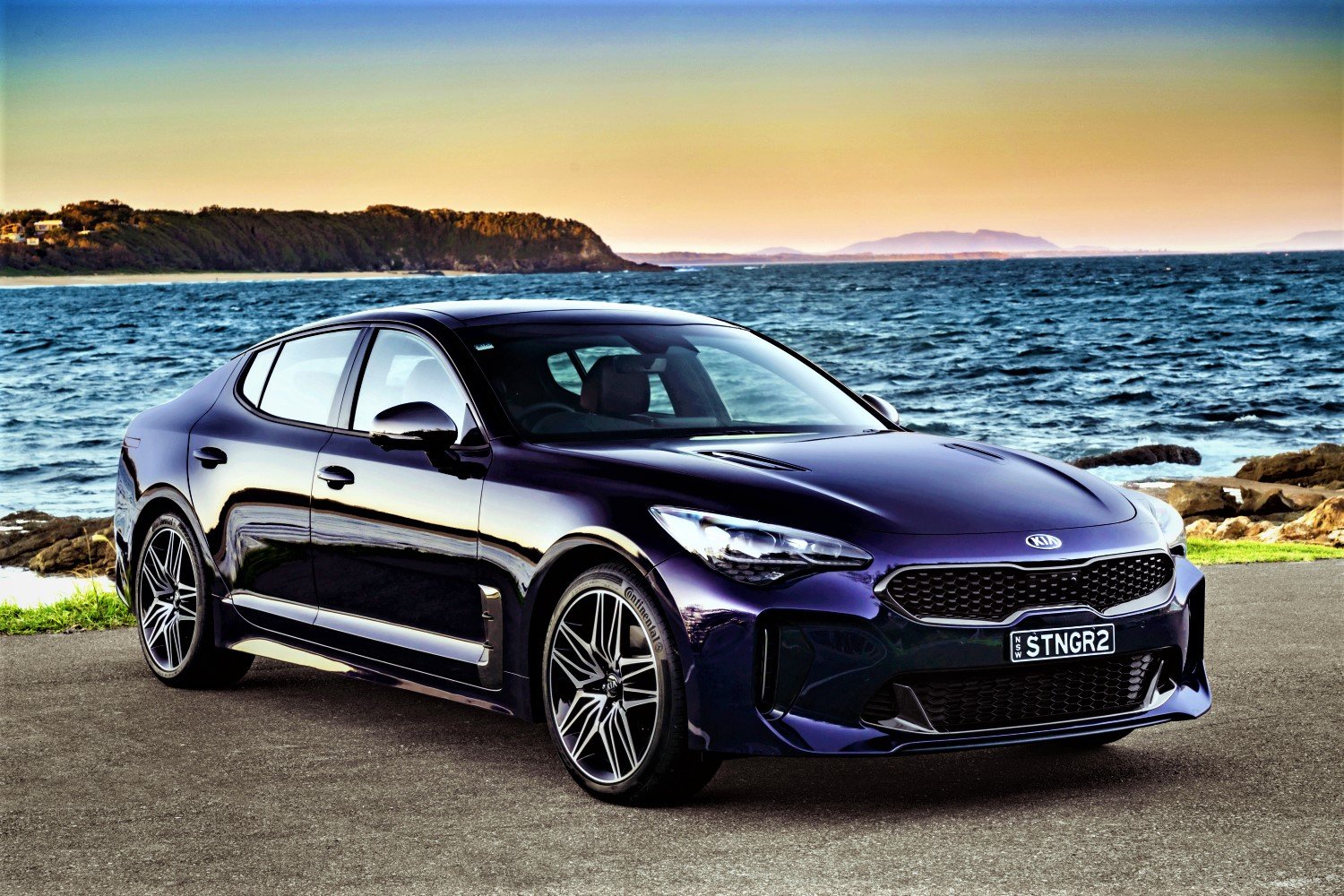 Whilst Australia has a love affair with SUV's there's still some buyers who like traditional sedans – however since the demise of locally-built Holden Commodore and Ford Falcon the choice in large imported sedans has narrowed, outside of the prestige market there are just two available under $70,000 – Kia's Stinger and Skoda's Superb. Sales of these two last month tallied just 204 so it's a shrinking market. The Kia Stinger available in a four-model range – two potent V6 twin turbo variants and two four-cylinder turbo – the performance skewed V6 the bigger seller but the four-cylinder still a surprising package. I tested the sportier of the two four-cylinder Stingers – the 2-0-litre turbo GT-line 8-speed automatic at $69,690 drive-away.
A grand touring rear-wheel-drive sports sedan of exquisite style on a long wheelbase that just eats the kilometres in a high degree of comfort. My wife and I have made some long-distance drives into this great country during the pandemic and the Stinger GT-line makes an eight-hour trip just so easy. Kia refreshed the Stinger range just before Xmas with minor styling updates, upgraded driver-assist safety technology and some added convenience features like a new 10.25-Inch touchscreen with inbuilt navigation and smartphone connectivity. You may still like sedans and be in a small minority but the Stinger GT-line is a very compelling package.
I'm David Berthon
Click PLAY to listen!
Download this podcast here