Kia Sorrento GT-line turbo-diesel all-wheel-drive SUV best of the four-model range.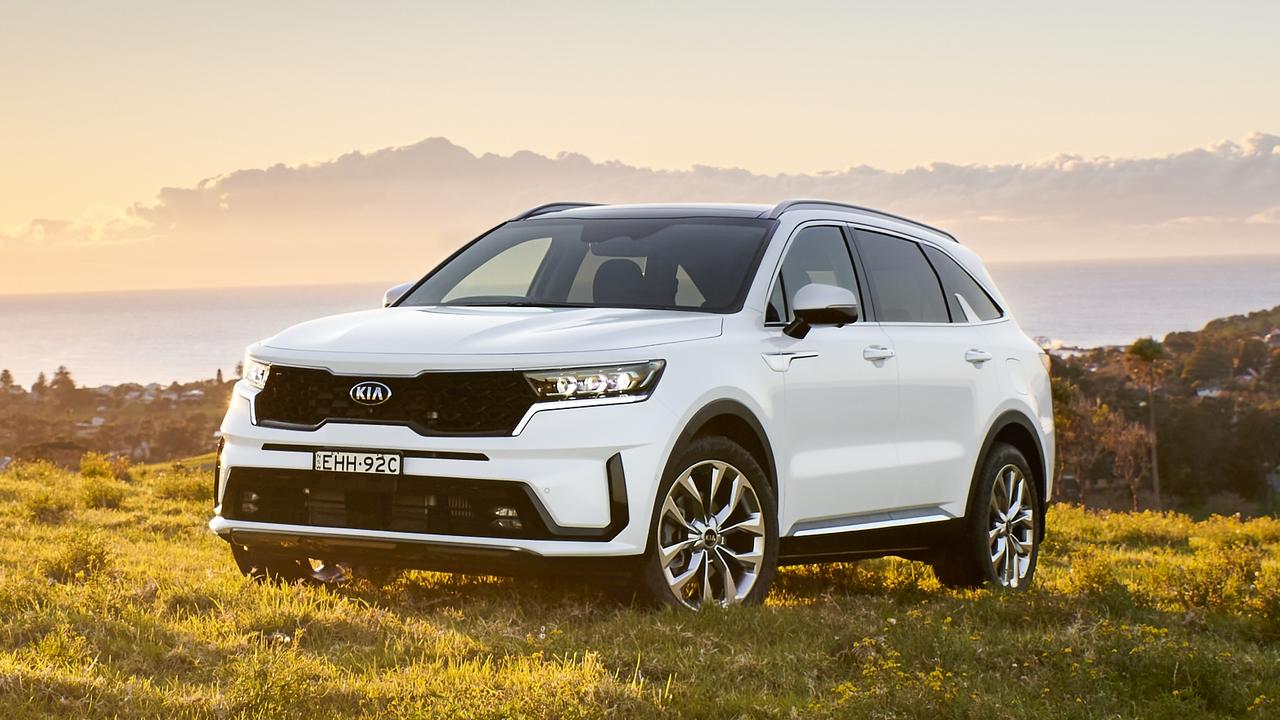 Kia's fourth generation seven-seat Sorrento SUV arrived in September – an all-new model I tested the 2.2-litre turbo-diesel top-grade GT-line now in 8-speed automatic with manual paddle shifters at $65,290 drive-away.  The automatic a new wet dual-clutch unit with the final drive via a part time all-wheel-drive system. The styling  squarer and bolder than the outgoing series which equates to a roomier cabin especially in the first two rows. Some aspects of the dash treatment I find a little tizzy for want of a better word but instrumentation, head up display and satellite navigation is one of the best in the business. The suspension, locally tuned like all Kia's a high point. Four drive modes, Comfort, Eco, Sport and Smart while a terrain mode system offers Snow, Mud and Sand modes.
The active safety elements are just so comprehensive including autonomous emergency braking that now works on pedestrian, cyclists and at intersections as well as now also operating in reverse. Inside wireless phone charging, no fewer than 7 USB chargers across the three seat rows. At $65,290 drive-away the Sorrento GT-line is not cheap but it does still get under the luxury car tax threshold. January sales figures show Sorrento sales up 190 per cent on January last year – now the second best-selling large SUV behind Toyota's Prado. Towing capacity at just 2,000 kilos its only real limitation.
I'm David Berthon
Click PLAY to listen!
Download this podcast here