Jim Haynes' not-so-famous Aussie characters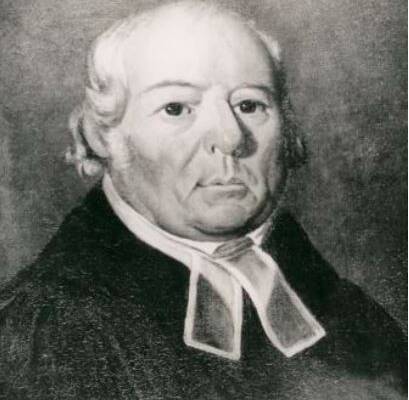 Michael is joined each week by Aussie historian, author & entertainer Jim Haynes, for his unique knowledge of the not-so-famous characters from Australia's history. This week Jim shines the spotlight on Reverend Samuel Marsden – The Evangelising Blacksmith
Samuel Marsden (25 June 1765 – 12 May 1838) was an English-born priest of the Church of England in Australia and a prominent member of the Church Missionary Society, believed to have introduced Christianity to New Zealand.
Marsden was a prominent figure in early New South Wales and Australian history, partly through his ecclesiastical offices as the colony's senior Church of England cleric and as a pioneer of the Australian wool industry, but also for his employment of convicts for farming and his actions as a magistrate at Parramatta, both of which attracted contemporary criticism.
Marsden is often caricatured, in simplified versions of Australian colonial history, as the 'the flogging parson', a cruel upper-class religious zealot and snob who flogged convicts and had all the characteristics of the arrogant English upper-class prig that Aussies love to hate.
In New Zealand, however, the very same man is revered as a pioneer missionary who brought peace and Christianity to the Maori people, helped protect them from exploitation and conducted the first Christmas church service in New Zealand's history.
History can be merely a matter of 'spin' – or perhaps it simply demonstrates the fact that most men are a complex mix of good qualities and human failings.
Download this podcast here