Hyundai's upgraded Veloster sports coupe – 2.0-litre manual disappointing, 1.6 turbo models the ones to own.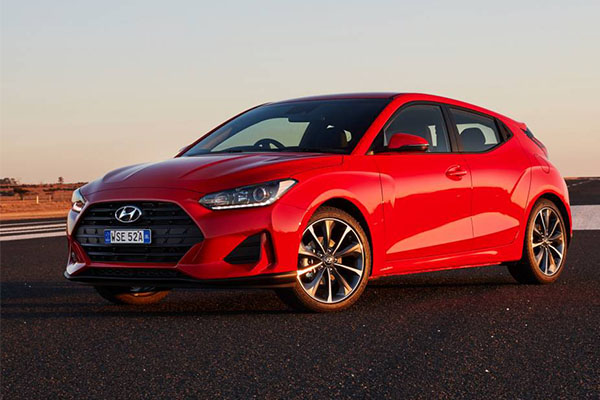 Back in 2012 Hyundai launched the Veloster sports coupe – a striking car, somewhat divisive in the styling department but rather clever with two doors on the kerb side and one long door on the driver's side. Marrying the style of a coupe and the functionality of a hatchback. Hyundai last September launched an upgraded 2020 model Veloster range with minor styling updates, a new interior, more multi-media and more safety equipment. Available in three grades, an all-new 2.0-litre naturally aspirated four-cylinder, and the 1.6-litre turbo, uprated and in two models, turbo and turbo premium.
All three front drive models available in manual and automatic – the entry 2-litre manual from $29,490 running to $41,990 for the top-flight 1.6 turbo premium at $41,990. I tested the entry manual Veloster – the first series entry model was no sky rocket but I found this latest series totally uninspiring as a sports model.  Certainly less harsh and more refined to the first series Veloster however to gain any sort of reasonable performance it had to be pushed hard. The chassis is certainly better now with nice steering, brakes and handling however it's just simply lacks get up and go. Obviously the 1.6 turbo Veloster's are the ones to own if you like sports performance, the 2.0-litre lacking usable torque and having to be pushed at all times to gain anything like a sports performance.
I'm David Berthon
Click PLAY to listen!
Download this podcast here