Ford versus Ferrari – new movie to stir the blood of motor racing fans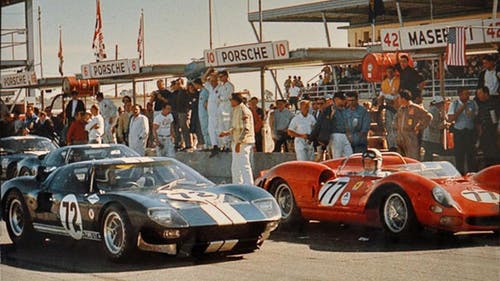 For motor racing fans there's a great new movie coming to town mid-November – the new Ford versus Ferrari film stars Matt Damon as Carroll Shelby, the legendary American automotive designer given the task by Henry Ford 11 to build a new race car to win the 24 hours of Le Mans, the world's oldest endurance race.  The new Ford GT 40 had to have the potential to defeat the perennially dominant Ferrari racing team. Henry Ford 11 bitter that Enzo Ferrari had pulled out of a deal in 1963 to sell him the Italian company. Ferrari had won Le Mans in 1958 and every year from 1960 to 65. The new lightweight Ford piloted by British engineer and race driver Ken Miles first raced in 1964 with no success but finally won in 1966. In the film Christian Bale plays Ken Miles in a film said to be detail correct, directed by James Mangold – check out the trailer on the internet –  Ford versus Ferrari.
I'm David Berthon
Click PLAY to listen!
Download this podcast here