End of the Land Speed era – Tonia Bern-Campbell dies.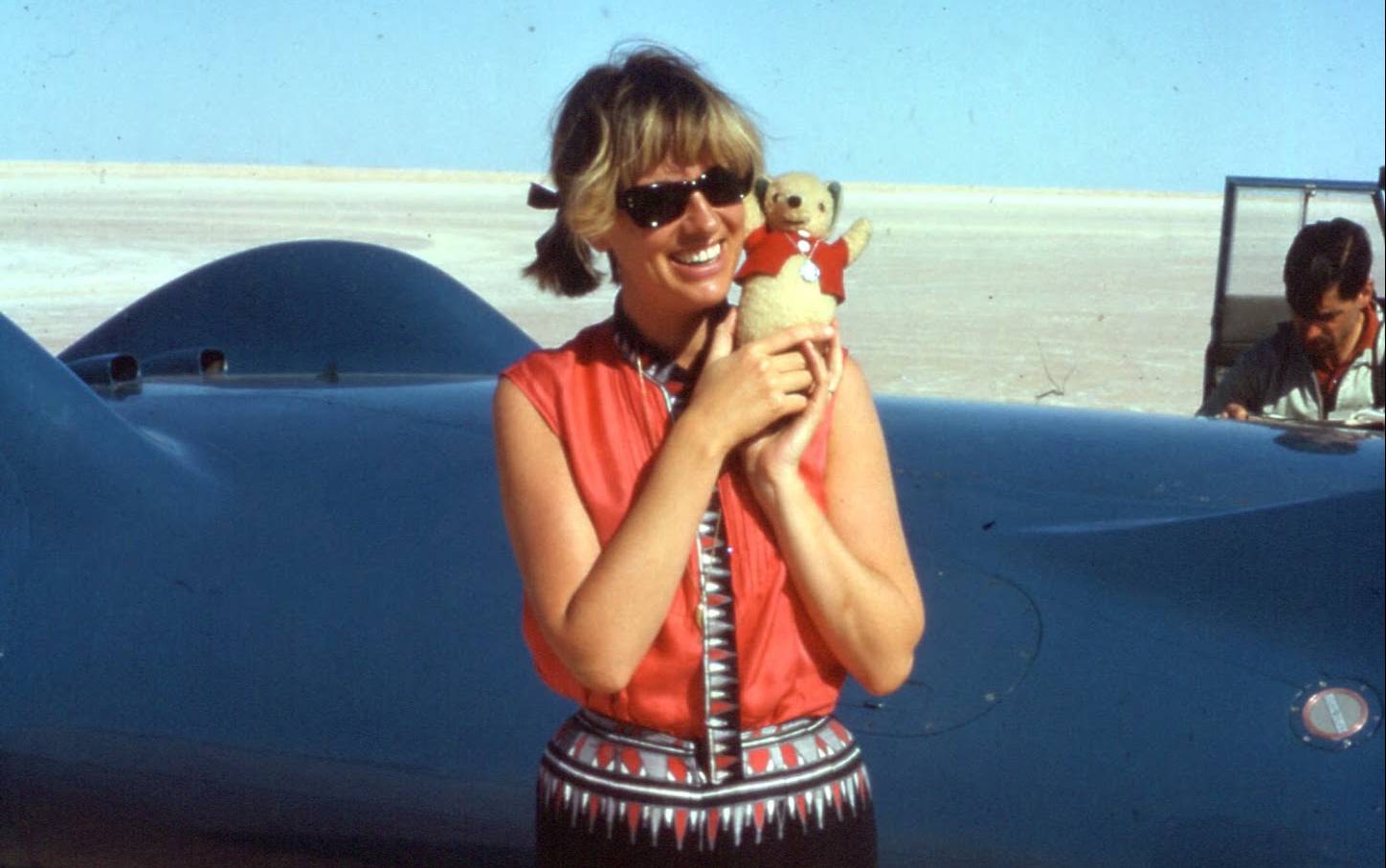 In 1964 Donald Campbell set a wheel driven Land Speed Record of 690km/hour on Lake Eyre in South Australia. The Land Speed Record attempt captivated me and twenty one years later in 1985 I brought Campbell's Bluebird back to Australia for a 12 month tour. Sadly, Donald Campbell's wife, Tonia Bern-Campbell passed away this week in Palm Springs, California aged 93. The Belgian born Cabaret artist met Campbell at the Savoy Hotel in London whilst performing in 1958 and married him a few days later.
Trained by the great Maurice Chevalier she accompanied Campbell to Lake Eyre – ironically, she was also a girlfriend of our own Lorrae Desmond who pre-deceased her by several weeks. The charismatic Bern performed well into her 80's and whilst she described Campbell as the love of her life their relationship was at times rather volatile. She has requested that her ashes be scattered on Coniston Water where Campbell died aged 45 attempting the Water Speed Record in 1967.
I'm David Berthon
Click PLAY to listen!
Download this podcast here