Driving Mercedes-Benz E-Class – a class act with few shortcomings in a drop dead gorgeous body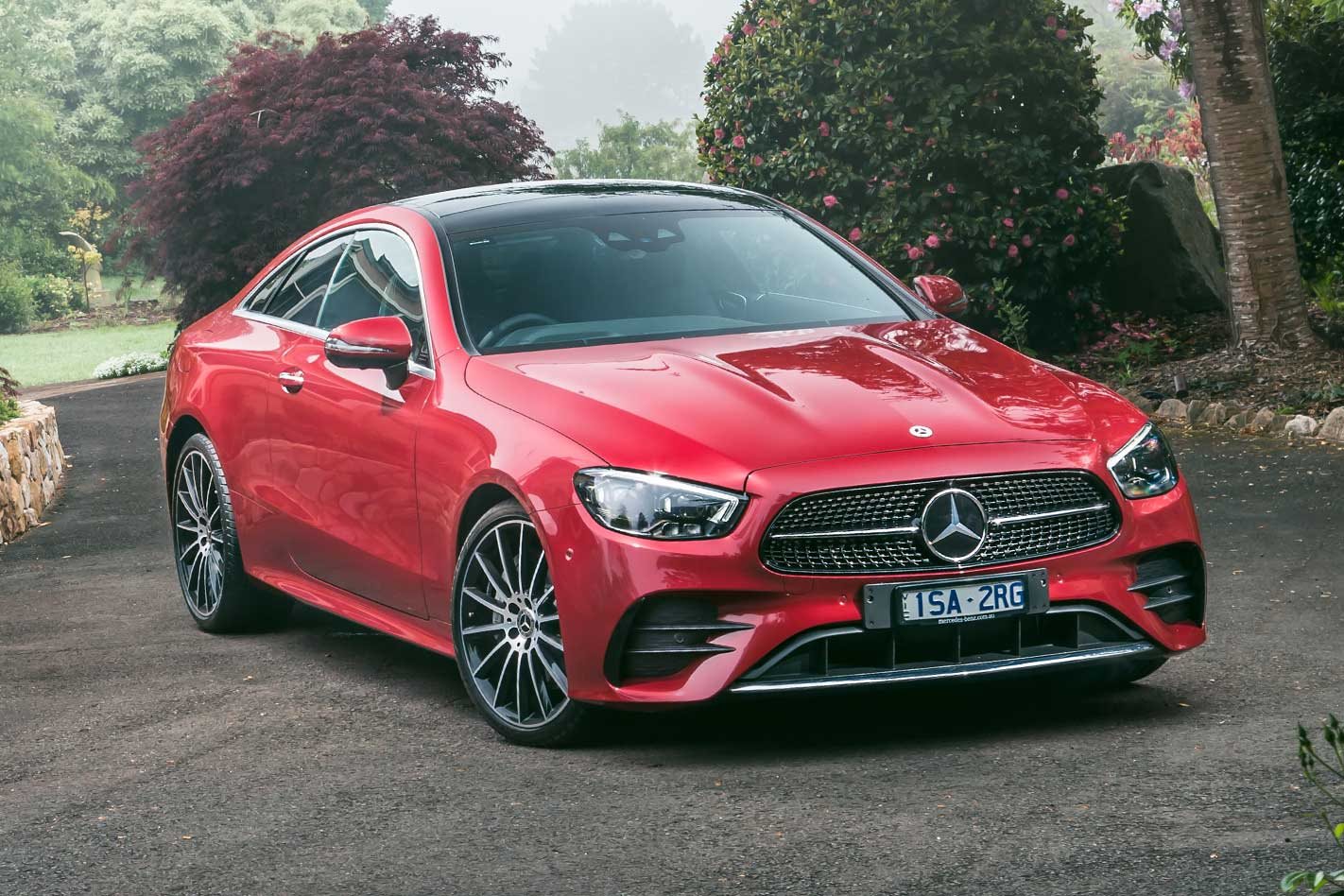 Driving Mercedes-Benz 2.0-litre turbo E300 Coupe, as I said earlier, recently face-lifted priced at $117,400. The E-Class range revitalized for 2021, diesel power deleted in a smaller range of sedan, coupe and convertibles featuring new tech features but price increases for much of the range.  To my mind the Coupe is the most appealing E-Class body shape, it looks and feels sporty yet goes about its business in a very polished way. The 2.0-litre turbo four-cylinder engine and nine speed automatic work quietly without fuss able to reach 100km/hour in just 6,4 seconds but they lack the sports pizzaz you might expect when you drive it hard on the open road. But then again it's not a sports car but a polished two door premium coupe after all weighing a considerable 1780 kilos.
What it has gained which gives it so much on-road assurance is air-suspension – damping continually adjusted on each individual wheel and with automatic self-levelling which adjusts to different loads. Even in the different drive modes available the E300 Coupe never becomes aggressive despite a big lift in its performance qualities when in the sportier focused  settings. Mercedes-Benz make the point the E-Class representing 17,5 percent of the company's sales has an extremely loyal customer base, owners typically turning their current model over for a new one every 3 ½ years.
I'm David Berthon
Click PLAY to listen!
Download this podcast here